| | |
| --- | --- |
| ID | #1552764787 |
| Added | Sat, 16/03/2019 |
| Author | July N. |
| Sources | nlo-mir.ru |
| Phenomena | |
| Status | |
Initial data
Initial information from sources or from an eyewitness
The story of the American researcher of anomalous creatures Heart Strickler recently sent a resident of Kansas and asked not to specify her name.
"It was in 1998 when I broke up with her husband and was left with two 10-year-old children without means of livelihood. In our small town in Kansas of choice for me was very limited, I needed this job to was close to home, so that children are not left alone and that I had enough for food and other expenses. So when I saw an advertisement for employment in the new store Walmart, I said Yes without hesitation.

I got hired by a Department Manager and I enthusiastically set to work, first day with all the goods on the shelves. I usually start work earlier to finish by the time when my children come home from school. But that day I came earlier and I did not have time to enter commodity hall, the store ran a boy about the same age as my children. He looked nervous and upset and jumped to me and began to talk about what he lost in the store their ID-card and he's got to watch the recording from our security cameras to know where he dropped it.

The first thing that surprised me, I did not know whose child it is, and I have lived in this town all my life and we have a small population, so I knew all the children around. But that boy I saw for the first time.

The second oddity was the fact that in 1998, 10-year-old child with an identification card, especially in a small town, it is virtually the same as a gorilla in Antarctica. I told him I don't know anything about it, but he can go with me to the office and we will check to see if who is like a map.

We went to the office, where sat my assistant. I left the boy to explain his problem to the woman, and she returned to the shop floor. But when I got there, I remembered that I forgot your commodity scanner and I had to go back to the office for him. When I approached the room I heard the boy is very aggressive and tough talking to my assistant. He insisted that he needed to see the footage from the surveillance camera.

The woman calmly tried to explain to him that this video have the right to review only the security staff and store Manager, but he didn't listen. Worrying about how this guy attacked my assistant, I quickened my pace and when ran into the office, I saw standing with his back to me boy. The woman stood before him and looked at him, and her face was white from fear. Hearing my footsteps, the boy turned around sharply, looked at me and ran away from the office. I've never seen.

"Have you seen his eyes?! Have you seen his eyes?!", — anxiously repeated my assistant, when he ran away.

I actually managed to see his eyes, but I didn't tell her and that day we with it on this case did not say, as I myself was in shock. This woman the next day left the store.

If you see snake eyes, you will understand what eye was this child. With a narrow black vertical pupil".
Translated by «Yandex.Translator»
Hypotheses
List of versions containing features matching the eyewitness descriptions or material evidence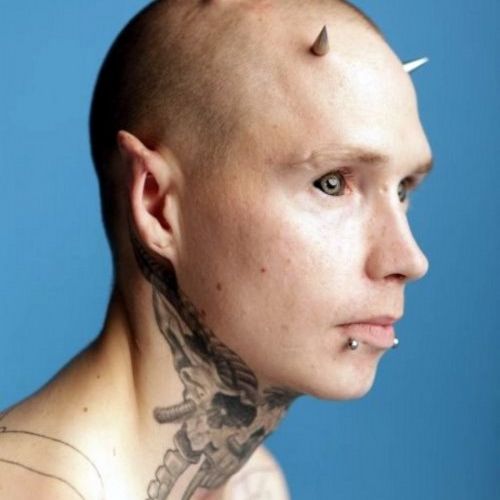 A modification of the body is a biological and physical alteration of the human body, in violation of the established structure of the body, through surgical, genetic, aesthetic, biological correction.
There are plenty of options such manipulations almost every part of the body.
In different countries of body modification used to accentuate differences between people, meant the status, rank or other status in society. Later became used for other purposes, less social and more personal.
It is possible to allocate the following modifications: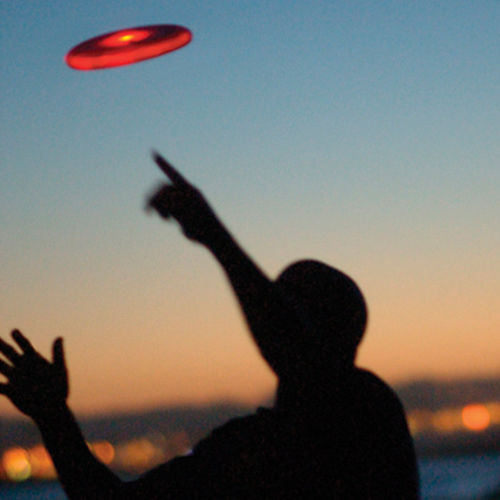 This version includes any falsifications that imitate unexplained phenomena both from the outside: practical jokes, flash mobs, fake news, witness fraud, staging, etc.
There are many ways to make something similar to a ghost or a flying saucer from improvised materials, without using video and photomontage.
Many homemade things made for the sake of a joke, a practical joke or a direct imitation of a mystical being or event can be taken as unexplained not only in photos and videos, but also in reality.
Investigation
Versions testing, their confirmation or refutation. Additional information, notes during the study of materials
Not enough information
Resume
The most likely explanation. The version, confirmed by the investigation
Not enough information
---
Log in
or
register
to post comments