| | |
| --- | --- |
| ID | #1623070080 |
| Added | Mon, 07/06/2021 |
| Author | July N. |
| Sources | |
| Phenomena | |
| Status | |
Initial data
Initial information from sources or from an eyewitness
Incident date:
06.06.2021 19:40
An eyewitness from Vlaardingen reports:
At first, I and 2 family members thought that this phenomenon could have an extraterrestrial origin.

Unfortunately, after a (minimal) investigation, it turned out that Mr. Musk was responsible for the phenomenon we observed ....... nevertheless, I remain vigilant...
Original news

VLAARDINGEN, ZH — In eerste instantie dachten 2 familie leden en ik dat het verschijnsel mogelijk van buitenaardse komaf was.
Na (minimaal) onderzoek bleek helaas dat de heer Musk verantwoordelijk bleek voor het door ons waargenomen fenomeen....... desalniettemin blijf ik waakzaam....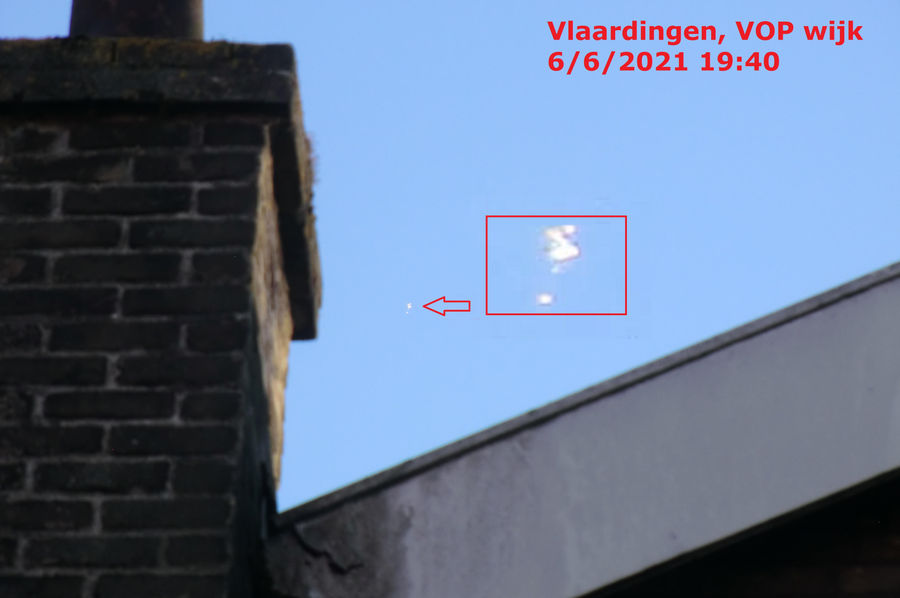 Hypotheses
List of versions containing features matching the eyewitness descriptions or material evidence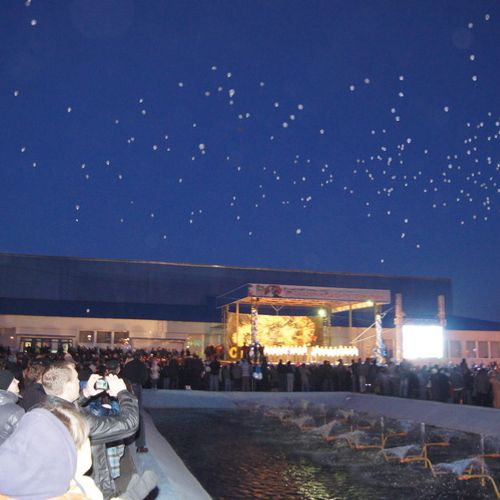 Balloon — aircraft (balloon), which is used for the flight gas, which is lighter than air.
Balloons - different sizes and shapes size toy, often made of latex. Is inflated with air or other gas. If the gas is lighter than air, the ball gains the ability to fly. The photo looks like a small dot. The colors and the opacity depends on the texture and color of the ball.
Events

Site: Cape Canaveral Air Force Station, Eastern Test Range, Cape Canaveral, Florida (USA) Vehicle: Falcon-9 v1.2 (Block 5) Payload: SXM 8
Investigation
Versions testing, their confirmation or refutation. Additional information, notes during the study of materials
Based on the appearance - this is a bunch of balloons. Unfortunately, the witness did not indicate what exactly he meant about the fact that Elon Musk is responsible for this. He probably meant the launch of the Falcon 9 launch vehicle with the SXM-8 relay satellite.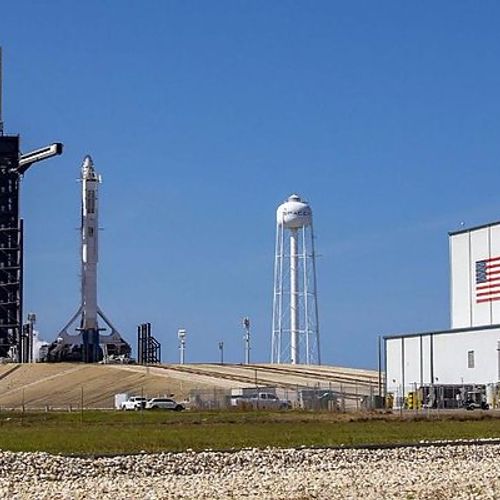 The American company SpaceX on Sunday carried out the launch of the Falcon 9 carrier rocket with the SXM-8 relay satellite. The launch took place on June 6 at 00:26 East Coast time (07:26 Moscow time) from the Cape Canaveral space center (Florida). The broadcast was conducted on the company's website. This is reported by TASS.
31 minutes and 52 seconds after the launch, the satellite was successfully launched into orbit. "The separation of the cargo has been confirmed," one of the launch operators said during the broadcast.
Resume
The most likely explanation. The version, confirmed by the investigation
Not enough information
---
Log in
or
register
to post comments