Initial data
Initial information from sources or from an eyewitness
The master of the Kishert inter-farm forestry Sergey Shcherbinin devotes a lot of time to photography. He assigns a large place in this hobby to nature photography. In May of this year, he decided to shoot a panorama of the evening Kisherti during the flood of the Sylva. He chose the top of the Spasobardinsky Mountain, called the "second palenina", as the shooting location.
And probably ordinary landscape photographs would have come out if, when the film was developed, two oval-shaped luminous "spots" were not found on two frames. The first thought was - a defect in the film. But then, probably, this defect on both frames would manifest itself in the same way? Take a closer look at the pictures: the object is in motion! This is noticeable if you correlate it with a puddle on the roadway (in the foreground of the photos). In the first picture, the glowing spot covers the left part of the puddle, in the second it has moved some distance to the right. In addition, in the second picture, the leg of the object is slightly higher than in the first, and the "mushroom" ("ball", "light bulb") has taken a more horizontal position.
Once again, it should be emphasized that S. Shcherbinin himself did not see anything during the photographing, he did not feel any "invisible presence". I was thinking about the realities of the invisible, not clear to us world just now. And we agree with his conviction: while preserving our habitual, "ordinary" habitat, we may also preserve ways of life unknown to us, and maybe other civilizations. And by raising our hand against nature, we encroach on structures, perhaps more substantial, cosmic. And no matter how we have to pay for our sins before the earth, not only in the instances known to us.
S. Shcherbinin preserves nature professionally – he is a forester; it is necessary that every person treats it with respect and appreciation. What our eyes do not see, because for some reason and for some reason makes itself felt…
N. KINEV

S. Kishert
Hypotheses
List of versions containing features matching the eyewitness descriptions or material evidence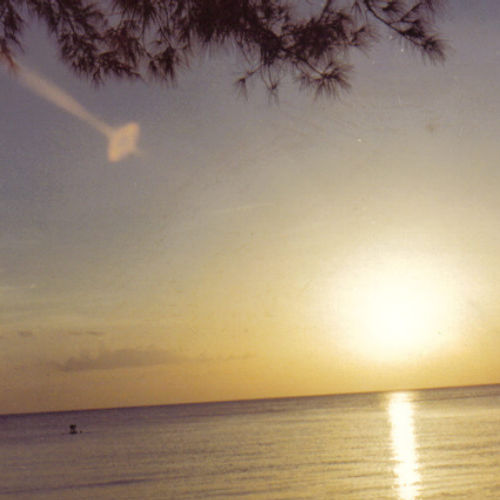 The lens consists of a set of lenses (in some lenses - of mirrors), designed for mutual compensation of aberrations and assembled into a single system.
From the contour light (bright light sources behind the subject or next to it), caught in the frame or located outside the frame, parasitic reflections from the internal elements of the lens are formed, called glare (or in slang "hares").
Investigation
Versions testing, their confirmation or refutation. Additional information, notes during the study of materials
Not enough information
Resume
The most likely explanation. The version, confirmed by the investigation
Not enough information
---
Log in
or
register
to post comments