ID
#1635773956
Added
Mon, 01/11/2021
Author
July N.
Sources

urbibl.ru

Юрий КОНЬШИН «Уральский рабочий», № 97 (25554), 2002 г.

Phenomena
Status
Initial data
Initial information from sources or from an eyewitness
Location:
Ключи
Chelyabinskaya oblast
Russia
Rumors about houses, pubs, barns and other buildings disappearing for a while have reached me more than once. The archive of the "Phenomenon" contains several clippings from various publications, which depict how one or another inhabitant of the Earth encountered this miracle.
A girl traveler, for example, spent half a day in the company of cute old men on their farm. Drank milk, ate pies. And then it turned out that they lived... in the tenth century. And in her time (in our time, that is) there is no farm, no cows, no owners in that place.
In another story, poor souls lost in winter were saved by a warm forest lodge, whose silent owner sheltered them. We spent the night, found out the way to the village. And there they were told that there was no gatehouse in the specified forest. We even went with the rescued on a sleigh to the place of lodging for the night: century-old ate and no house.
There is also historical evidence of disappearing houses and people. But all this is somewhere out there, far away, in the kingdom of the thirtieth. That's why it's hard to believe.
Of course, I have heard about a similar phenomenon in our region. The stories sounded something like this... An adult man comes to the village after a long absence to visit a lonely grandmother (option: an elderly aunt). The commuter train (train) arrives late at night. A person walks in the dark (after sunset or before dawn) along a road familiar from childhood, a field, a forest, and copses. It enters the alleys-streets familiar to the smallest detail (children's memory is tenacious), now a grandmother's (aunt's) house will appear in front of the tower, grandfather Stepan's choir or grandmother Melania's hut.
It fits, and there it is empty. There is darkness or fog in that place, but there is no dwelling itself. The dumbfounded man gawks, walks around and around - nothing. In this place, the storytellers blow different pipes. Some visitors start pinching their bodies — am I dreaming? For others, he rubs his ears, hits his forehead or the back of his head with his fist to bring himself to his senses. After all, not drunk, not hungover. At the third - goes to a well or pond (river, lake), refreshes the face, washes. But everyone has the same ending — the roosters sang or the sun peeked out there, and the obsession disappeared. The relative's house turned out to be where it should be. And the grandmother-aunt is already on her feet, the bucket is ringing, it's time to give the cow a drink-to milk, to take care of.
Of course, I would like to meet with the eyewitnesses of the unique incident myself, or even better to visit there. However, the stories sounded from the third, fourth lips: someone heard from someone, an aunt told on the train, the kids talked on the filling station, and I overheard. The event is not given in any way. And suddenly a familiar anomaly presents a clipping from a recent newspaper. The publication is a letter from Vladimir Lotokhin, a resident of Zlatoust. But it's about our region, about a miraculous event in the village of Klyuchi.
I will tell you briefly. The schoolgirl Nina, who was visiting Vera's grandmother here in the summer, was late somehow, danced with her friends at the club, and then also went with them to the river to meet the dawn. We walked up, went home.
They stopped dead in front of Nina's house: he had disappeared, there was an empty place instead. Walked down the street - no. Let's go knock on the neighbors, see if they noticed anything... And suddenly the house appeared, as if it floated out of the fog.
The version of the author of the letter is as follows. Grandmother Vera is a believer, she was afraid of thieves. And at night, closing the doors with a hook, she read prayers, baptized corners, windows and doors, begging the almighty to protect her from dashing people and evil spirits. And imbued with these prayers and spells, the hut hid in a mysterious place, or rather, became invisible.
..The author of these lines was just about to run to the editor-in-chief for a business trip to these very Keys. Yes, I looked into the directory of the administrative-territorial division of the region for confidence. And he grabbed his head. It turns out that these very settlements named Key Keys, as well as Key, Keys, Key, Key, Key, Klyuchevskoy are abundantly scattered throughout the Middle Urals. Villages, villages, workers' settlements with these consonant names are in the Achit and Alapaevsky districts, in Nizhneserginsky, Baykalovsky, Serovsky, Pyshminsky, Kamensky, Beloyarsk, Irbit, Sysertsky, Verkhotursky, Kamyshlovsky, Krasnoufimsky, under the city of Berezovsky. This is from among the official ones that have been preserved. No less than Keys-Keys can be counted among those hundreds of villages that have disappeared from the face of the Earth in recent decades, and hence from geographical maps and reference books. Where to go, which way to rush?
One hope remains for you, dear readers. Wasn't it from your village-settlement that this outlandish story fluttered out? If such a miracle has happened to you, whether it's been a long time or maybe recently, do not consider it difficult, inform the editorial office. After all, it can't be that no one in the Keys knows, has not heard about this miracle. We're waiting.
Hypotheses
List of versions containing features matching the eyewitness descriptions or material evidence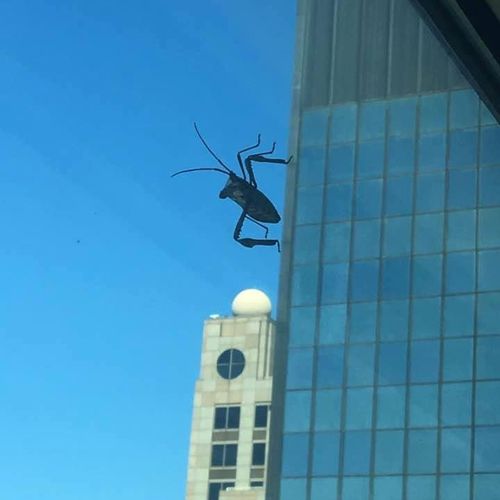 This version includes any of falsifying, imitating unexplained phenomena as of: pranks, flash mobs, fake news, spoof of the witnesses, staging, etc.
There are many ways of scrap materials to make something like a Ghost or a flying saucer without using video and photo montage.
A handmade object, made for joke, prank or direct imitation of mystical creatures or events can be mistaken for unexplained not only pictures and videos but in reality.
Also in this section include various pranks and flash mobs, aimed at the simulation of NOF.
Investigation
Versions testing, their confirmation or refutation. Additional information, notes during the study of materials
Not enough information
Resume
The most likely explanation. The version, confirmed by the investigation
Not enough information
Incident date
9-12-2010 03:33
Phenomena:
Local anomalies
Phenomena:
Mysterious substance
Local anomalies
---
Log in
or
register
to post comments