| | |
| --- | --- |
| ID | #1636106144 |
| Added | Fri, 05/11/2021 |
| Author | July N. |
| Sources | |
| Phenomena | |
| Status | |
Initial data
Initial information from sources or from an eyewitness
Incident date:
02.11.2021
While watching a live broadcast from the Popocateptetl camera , Scott K. Waring (Taiwan) I noticed a glowing disk-shaped object located on the right side of the screen. At the moment when a huge cloud of smoke came out of the volcano, the UFO rushed towards him, all the time descending until it disappeared into the mouth of the volcano. 
Original news

Date of sighting: November 2, 2021
Source: POPOCATEPETL Live Cam
Location of sighting: Volcano near Mexico City, Mexico

 

While watching the Popocateptetl live cam I noticed a disk shaped glowing object depending from the right side of the screen. Just as a huge plume of smoke came out of the volcano, the UFO shot toward it, all the while descending until it vanishes inside the mouth of the volcano. 

 

For over 15 years I have been watching this live cam, and have caught dozens of UFOs entering and exiting this volcano on live cam. UFOs enter the volcano, because the mouth is inaccessible to humans since its an active volcano, making it harder for humans to accidentally stumble into the alien base. Such a thing could happen if a person were at the exact location where a UFO was descending. Because at that location, a tunnel opens...like an elevator taking the ship lower and lower until it reaches the base below...all the while, closing above them sealing up the tunnel from above. The base itself is 5-6km below the lower base of the volcano. 

Scott C. Waring - Taiwan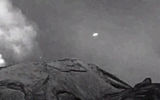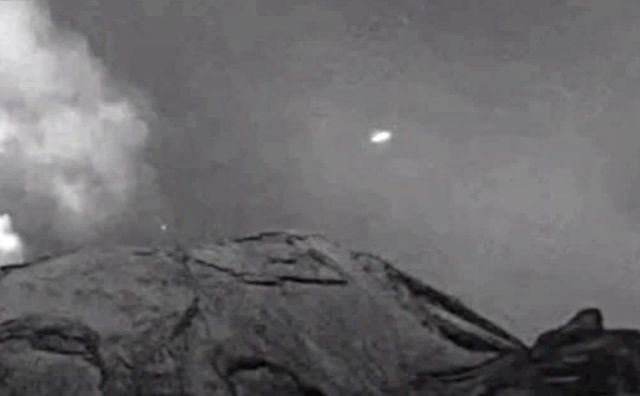 UFO Shooting Into Volcano, Mexico, Nov 2, 2021, UFO Sighting News.
November 5, 2021
Author: UFO Sightings Daily
Source:
youtube.com
Hypotheses
List of versions containing features matching the eyewitness descriptions or material evidence
Investigation
Versions testing, their confirmation or refutation. Additional information, notes during the study of materials
The elongated shape may be a consequence of movement during shooting. The glow may not be its own, but reflected.
Resume
The most likely explanation. The version, confirmed by the investigation
Not enough information
---
Log in
or
register
to post comments