| | |
| --- | --- |
| ID | #1637577275 |
| Added | Mon, 22/11/2021 |
| Author | July N. |
| Sources | |
| Phenomena | |
| Status | |
Initial data
Initial information from sources or from an eyewitness
Incident date:
08.11.2021
This week, a white balloon was registered flying over Paris. The sphere seemed to glow even during the day and moved as if it was intelligently controlled.
The witness states: 
A large light ball is flying under the clouds. I was just looking at the street from my apartment, then I saw this.
Original news

Date of sighting: November 8, 2021

Location of sighting: Paris, France

Source: MUFON

This week a white orb was recorded flying over Paris this week. The orb seemed to glow even during the day and move as if it were intelligently controlled. These orbs appear white when far away, taking on the color of clouds, and are easily seen when traveling between clouds with a blue sky behind them. Most often they hide within the edges of clouds, recording and observing. 

Scott C. Waring - Taiwan 

Eyewitness states: Big lighting ball flying down the clouds. was just looking outside from my apartment, then i saw something like a flying.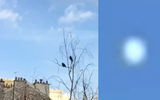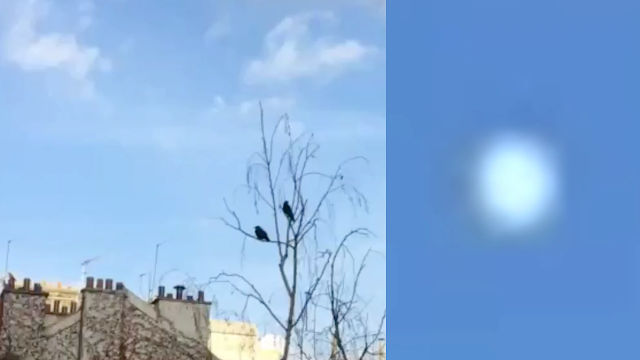 Source:
ufosightingsdaily.com
White Orb Over Paris, France On Nov 8, 2021, UFO Sighting News.
November 21, 2021
Author: UFO Sightings Daily
Source:
youtube.com
Hypotheses
List of versions containing features matching the eyewitness descriptions or material evidence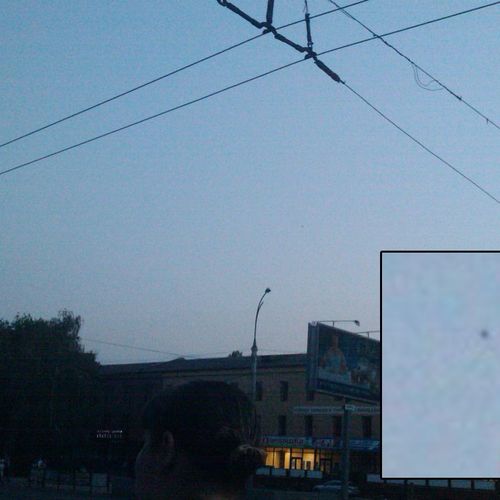 Balloon — aircraft (balloon), which is used for the flight gas, which is lighter than air.
Balloons - different sizes and shapes size toy, often made of latex. Is inflated with air or other gas. If the gas is lighter than air, the ball gains the ability to fly. The photo looks like a small dot. The colors and the opacity depends on the texture and color of the ball.
Investigation
Versions testing, their confirmation or refutation. Additional information, notes during the study of materials
Not enough information
Resume
The most likely explanation. The version, confirmed by the investigation
Not enough information
---
Log in
or
register
to post comments