| | |
| --- | --- |
| ID | #1638015302 |
| Added | Sat, 27/11/2021 |
| Author | July N. |
| Sources | |
| Phenomena | |
| Status | |
Initial data
Initial information from sources or from an eyewitness
Incident date:
07.06.2013
Ufologists have long noticed a strange connection between volcanoes and UFOs. UFOs like to fly over volcanoes or fly inside the vent.
It is assumed that there are passages underground inside some volcanoes, where alien bases are located and alien ships use these passages to safely and as unobtrusively as possible for people to carry out scheduled sorties.
A new video shows how a black elongated unidentified object flies to the mouth of the volcano Popocatepetl - one of the largest volcanoes in Mexico, and once above the vent, dissolves into air.
The UFO was captured by a webcam that constantly monitors the activity of this volcano with a height of 5426 meters. The video was posted online on the Mexican ufo YouTube channel "Enigmas en la Historia Ovnis" back in 2013, but for some reason only recently got into the English-speaking part of the Internet and was distributed in social networks.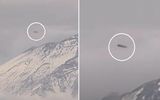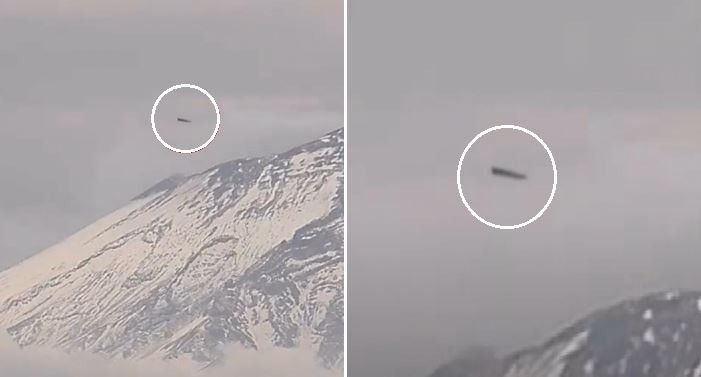 Source:
therussiantimes.com
UFO new ufo entering volcano popocatepetl-OVNI nuevo entrando en volcan popocatepetl june/2013
June 22, 2013
Author: Enigmas en la HistoriaOOvnis Actuales
Source:
youtube.com
Hypotheses
List of versions containing features matching the eyewitness descriptions or material evidence
Events

Site: Plesetsk (NIIP-53, GIK-1, GNIIP) (USSR / Russia) Vehicle: Soyuz-2-1b Payload: Kosmos 2486 (Persona #2, Kvarts #2)
Investigation
Versions testing, their confirmation or refutation. Additional information, notes during the study of materials
Based on the initial frames, this is a bird flying in the frame. Her silhouette is lengthened and blurred due to her fast movement and low camera frame rate.
Probably, the video was processed and was "cropped" at the moment of the "flight into the mouth". It is necessary to find and study the original video.
Resume
The most likely explanation. The version, confirmed by the investigation
Not enough information
---
Log in
or
register
to post comments