| | |
| --- | --- |
| ID | #1652631256 |
| Added | Sun, 15/05/2022 |
| Author | July N. |
| Sources | |
| Phenomena | |
| Status | |
Initial data
Initial information from sources or from an eyewitness
Incident date:
14.05.2022 19:30
The destroyed object was observed by an eyewitness from the city of Zutphen (Gelderland region).
He reports:
It crashed... it was visible from 4 to 5 minutes
Original news

Neerstortend voorwerp

ZUTPHEN, GD — Het storte neer..4 tot 5 minuten zichtbaar

Onvoldoende informatie

Op basis van de beschikbare informatie zijn er meerdere verklaringen mogelijk.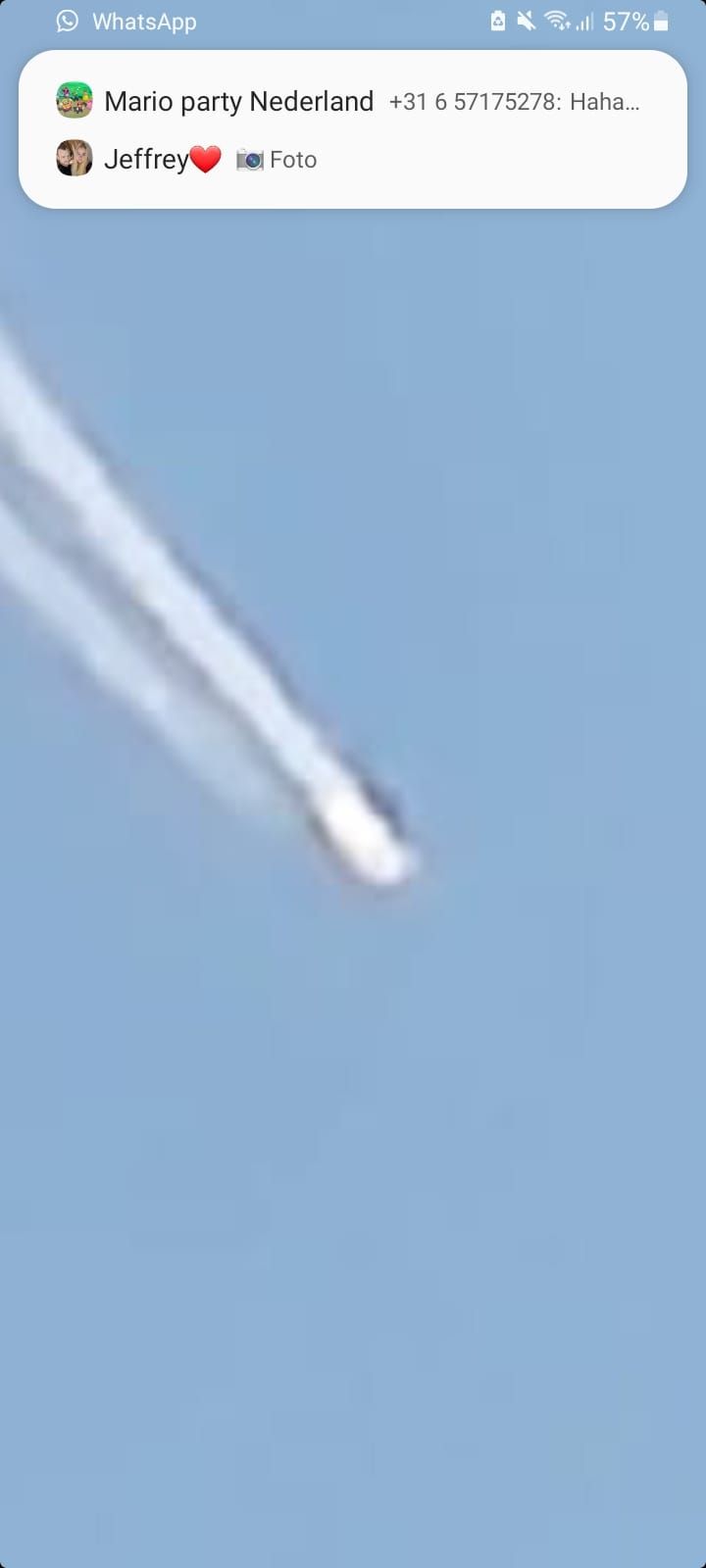 Hypotheses
List of versions containing features matching the eyewitness descriptions or material evidence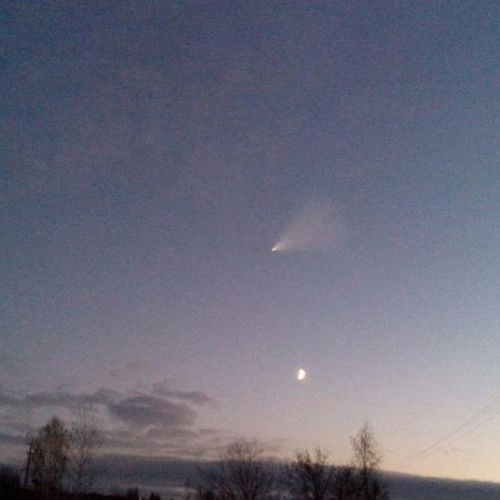 For UFOs often take stages of rockets, parts of space ships burning in the atmosphere, the launches of various missile technology for military purposes, etc., and traces from them. They attract attention mostly in the dark, but in the day time have a greater aura of mystery.
Formation of the track of the launch vehicle occurs in the tropopause (the layer between the troposphere and stratosphere), which sharply reduced the vertical temperature gradient. The emergence of the so-called "jellyfish" influenced by water vapor, which are subject to enhanced condensation.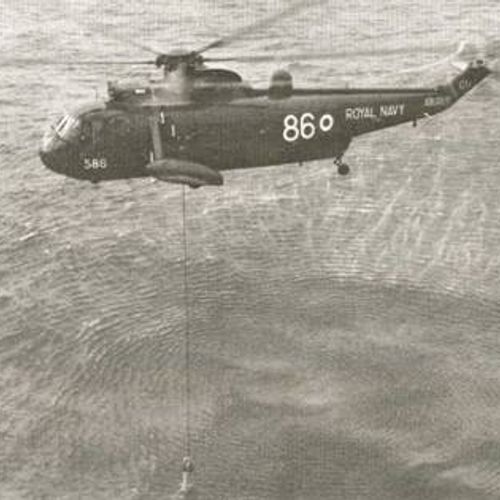 An aircraft is heavier than air for flights in the atmosphere (and outer space (e.g. An orbital aircraft)), which uses the airframe's aerodynamic lift to keep itself in the air (when flying within the atmosphere) and the thrust of the power (propulsion) installation for maneuvering and compensating for the loss of total mechanical energy on drag. 
Events

Site: Cape Canaveral Air Force Station, Eastern Test Range, Cape Canaveral, Florida (USA) Vehicle: Falcon-9 v1.2 (Block 5) Payload: Starlink v1.5 G4-15-1 Starlink v1.5 G4-15-2 Starlink v1.5 G4-15-3 Starlink v1.5 G4-15-4 Starlink v1.5 G4-15-5 Starlink v1.5 G4-15-6 Starlink v1.5 G4-15-7 Starlink v1.5 G4-15-8 Starlink v1.5 G4-15-9 Starlink v1.5 G4-15-10 Starlink v1.5 G4-15-11 Starlink v1.5 G4-15-12 Starlink v1.5 G4-15-13 Starlink v1.5 G4-15-14 Starlink v1.5 G4-15-15 Starlink v1.5 G4-15-16 Starlink v1.5 G4-15-17 Starlink v1.5 G4-15-18 Starlink v1.5 G4-15-19 Starlink v1.5 G4-15-20 Starlink v1.5 G4-15-21 Starlink v1.5 G4-15-22 Starlink v1.5 G4-15-23 Starlink v1.5 G4-15-24 Starlink v1.5 G4-15-25 Starlink v1.5 G4-15-26 Starlink v1.5 G4-15-27 Starlink v1.5 G4-15-28 Starlink v1.5 G4-15-29 Starlink v1.5 G4-15-30 Starlink v1.5 G4-15-31 Starlink v1.5 G4-15-32 Starlink v1.5 G4-15-33 Starlink v1.5 G4-15-34 Starlink v1.5 G4-15-35 Starlink v1.5 G4-15-36 Starlink v1.5 G4-15-37 Starlink v1.5 G4-15-38 Starlink v1.5 G4-15-39 Starlink v1.5 G4-15-40 Starlink v1.5 G4-15-41 Starlink v1.5 G4-15-42 Starlink v1.5 G4-15-43 Starlink v1.5 G4-15-44 Starlink v1.5 G4-15-45 Starlink v1.5 G4-15-46 Starlink v1.5 G4-15-47 Starlink v1.5 G4-15-48 Starlink v1.5 G4-15-49 Starlink v1.5 G4-15-50 Starlink v1.5 G4-15-51 Starlink v1.5 G4-15-52 Starlink v1.5 G4-15-53
Site: Jiuquan Space Center, Inner Mongolia (China) Vehicle: CZ-2F/G Payload: Shenzhou 14 (SZ 14)
Investigation
Versions testing, their confirmation or refutation. Additional information, notes during the study of materials
Not enough information
Resume
The most likely explanation. The version, confirmed by the investigation
Not enough information
---
Log in
or
register
to post comments