| | |
| --- | --- |
| ID | #1662460259 |
| Added | Tue, 06/09/2022 |
| Author | July N. |
| Sources | |
| Phenomena | |
| Status | |
Initial data
Initial information from sources or from an eyewitness
Incident date:
17.08.2022
UFO sightings occurred during the current tropical cyclone season over the Mexican state of Tamaulipas. 
The object was spotted in the sky by a man named Juanito Juan. A man was photographing approaching storm clouds when he suddenly noticed a metal UFO in the shape of a disk in the sky.
The photos were taken on August 17, 2022, and the object itself is visible in several photos. Separate shots show its movement in the sky.
_____________________
High-quality photos of a UFO flying over a garage caused a real stir in Mexico. After they became popular online, they were shown on national television. This is reported by the Daily Star.
The photos were taken by Juan Manuel Sanchez, who said that he was trying to capture images of an approaching storm on his smartphone and accidentally noticed the object.
Clear high-resolution photos show a "flying saucer" hovering against a background of dark clouds. The disc-shaped shape of the unidentified object is clearly visible in the photo.
Despite the fact that the photos caused a stir, there were skeptics who doubted their authenticity. Versions were also put forward that there was not without installation. Others considered that this is a natural phenomenon unknown to science.
However, Juan remained true to his story, telling the Mexican TV channel RDTV about the surveillance on August 17.
The eyewitness's statements were supported by his wife and one of his colleagues, who also reported that they saw a mysterious saucer before it flew into the sky, probably into space.
Huang said he was shocked when he noticed the strange object. He added that he regrets that he did not capture the object on video, since his camera was set to the photographing mode.
He told RDTV:
"It was right over this house over the cables. It's sad that I couldn't get the video."
The authenticity of Juan's photographs remains unclear, but he seems convinced that he saw something in the sky.
He added:
"We were working here, on the street, in the workshop, when we saw very dark clouds. When we started observing the object, it was in one place and didn't move, and then when I took the second and third photos, it started moving up. I saw its disc-shaped shape. When I switched my phone to video mode, the object had already flown away."
Original news

Obserwacja UFO miała miejsce podczas obecnego sezonu tropikalnych cyklonów nad meksykańskim stanem Tamaulipas. Obiekt został dostrzeżony na niebie przez niejakiego Juanito Juana.  Mężczyzna fotografował, nadciągające chmury burzowe, gdy niespodziewanie, zauważył na niebie metaliczne UFO w kształcie dysku.

Fotografie, zostały wykonane 17 sierpnia 2022 roku, a sam obiekt, jest widoczny na kilku ujęciach. Poszczególne klatki, ukazują jego ruch na niebie. Autorstwo zdjęć, zostało przypisane do twórcy postu na twitterze z 18 sierpnia br.

Przez ostatnie lata, Meksyk okazał się bardzo aktywnym państwem jeśli chodzi o zgłaszanie obserwacji UFO. Zdecydowanie znacząca jest tu obecność wulkanów Popocatepetl i Colima, które regularnie stają się areną do niezwykłych obserwacji.

_________________

Esta foto fue tomada hoy 17/8/22 en zona rural de Tamaulipas por una persona que se hace llamar Juanito Juan, durante la tarde de este día y al querer tomar unas fotos de las nubes de tormenta, se percato de esta objeto y tomó esta secuencia, increíbles imágenes @jaimemaussan1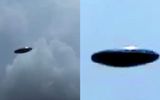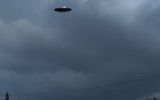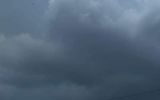 Source:
innemedium.pl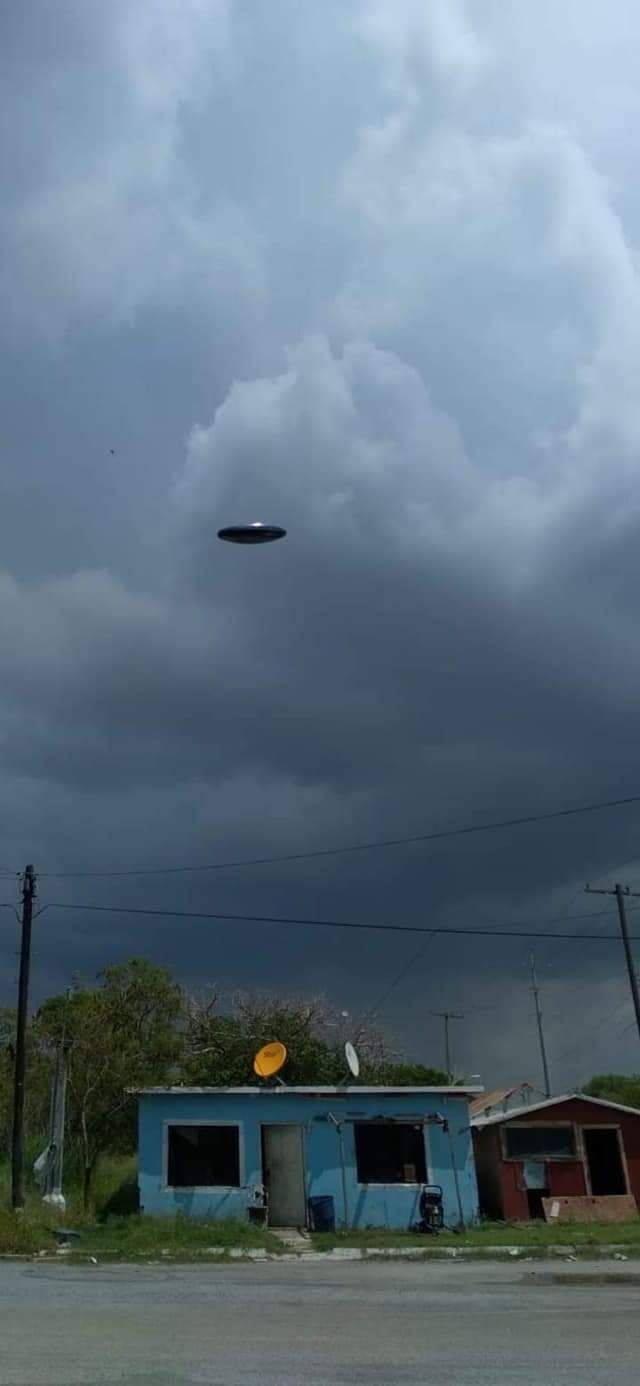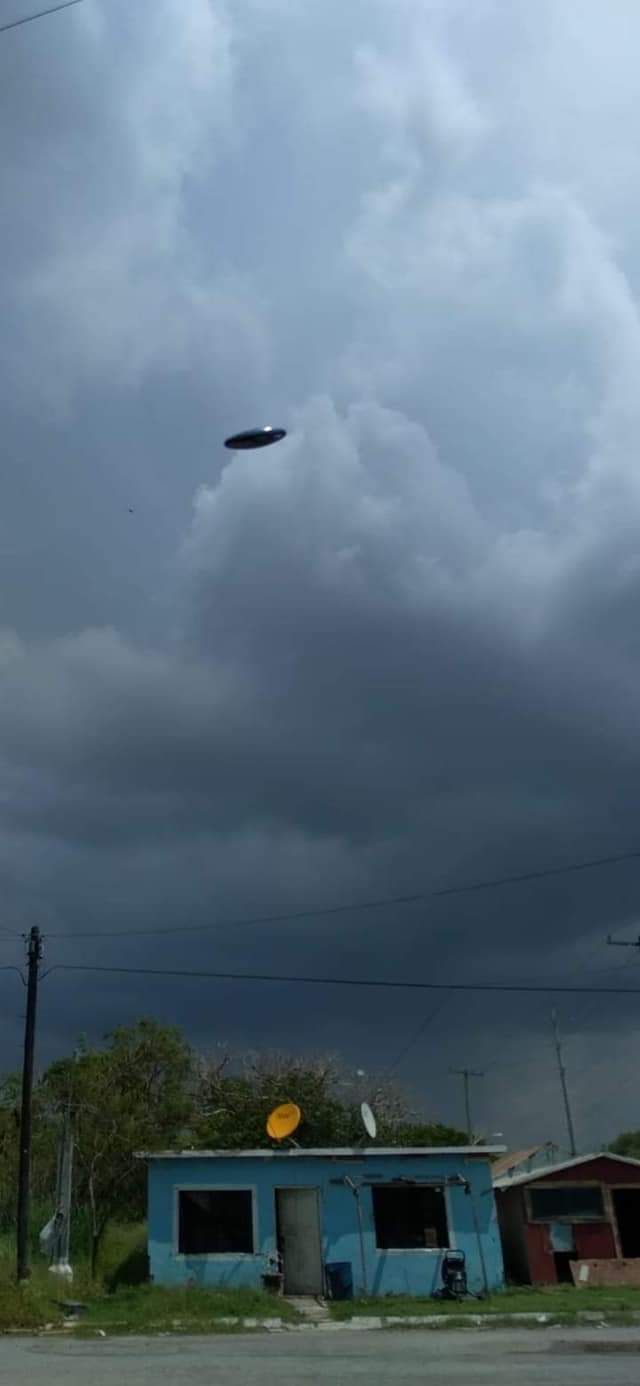 Hypotheses
List of versions containing features matching the eyewitness descriptions or material evidence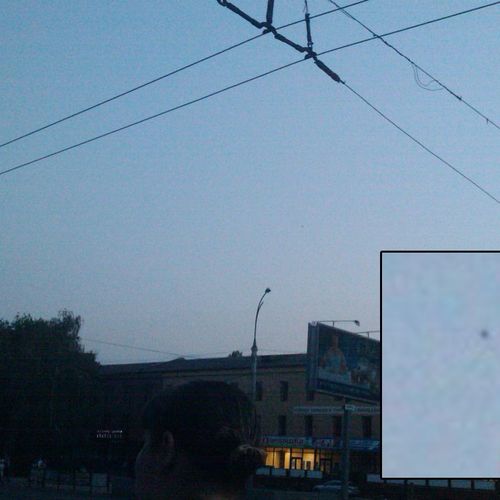 Balloon — aircraft (balloon), which is used for the flight gas, which is lighter than air.
Balloons - different sizes and shapes size toy, often made of latex. Is inflated with air or other gas. If the gas is lighter than air, the ball gains the ability to fly. The photo looks like a small dot. The colors and the opacity depends on the texture and color of the ball.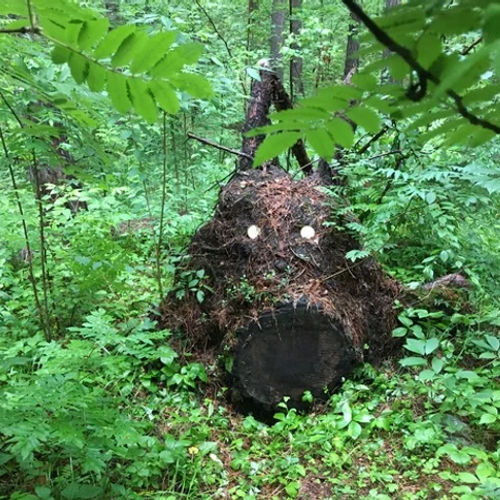 This version includes any falsifications that imitate unexplained phenomena both from the outside: practical jokes, flash mobs, fake news, witness fraud, staging, etc.
There are many ways to make something similar to a ghost or a flying saucer from improvised materials, without using video and photomontage.
Many homemade things made for the sake of a joke, a practical joke or a direct imitation of a mystical being or event can be taken as unexplained not only in photos and videos, but also in reality.
Investigation
Versions testing, their confirmation or refutation. Additional information, notes during the study of materials
Not enough information
Resume
The most likely explanation. The version, confirmed by the investigation
Not enough information
---
Log in
or
register
to post comments