| | |
| --- | --- |
| ID | #1666131877 |
| Added | Wed, 19/10/2022 |
| Author | July N. |
| Sources | |
| Phenomena | |
| Status | |
Initial data
Initial information from sources or from an eyewitness
Incident date:
09.12.2010 03:33
When they say that abducted aliens are just making up these stories and there is no evidence, this is not quite true. This video was shot in the UK in 2010.


The woman claimed that she was regularly abducted by aliens, but even her husband did not believe her. Then she decided to install an infrared surveillance camera in her bedroom to capture any potential evidence on video.


The recording itself shows her tossing and turning in bed (her husband is lying next to her) before simply disappearing into thin air, and the bedspread falls to the place where she was lying just a few seconds before.


Then you can see how she reappears after about 12 minutes and again out of nowhere, just materializes.
Original news

Często pojawiają się opinie, że ludzie rzekomo uprowadzeni przez kosmitów tylko zmyślają te historie i nie ma dowodów. To nie jest to do końca prawda. Ten film został nakręcony w Wielkiej Brytanii w 2010 roku i przedstawia coś dziwnego.

Brytyjka twierdziła, że ​​była regularnie uprowadzana przez kosmitów, ale nawet jej mąż jej nie wierzył. Z tego powodu zdecydowała się zainstalować w swojej sypialni kamerę bezpieczeństwa na podczerwień, aby nagrać na wideo wszelkie potencjalne dowody.

Na samym nagraniu widać, jak rzuca się i obraca w łóżku (z mężem leżącym obok niej), zanim po prostu zniknie w powietrzu, gdy kołdra nagle opadnie na miejsce, na którym leżała zaledwie kilka sekund wcześniej.

Następnie można zobaczyć, jak pojawia się ponownie po około 12 minutach i znowu znikąd, po prostu się materializuje.

____________________________

Les séquences de l'incident, filmées en 2010, sont devenues virales l'année dernière – après que BirminghamLive a publié le clip obtenu par le Birmingham UFO Group (BUFOG). La femme semblait se « dématérialiser » sous ses draps de lit et réapparaître soudainement 12 minutes et demie plus tard.

Les images étranges ont été prises par une famille de Droitwich quelques jours après que la mère a eu des souvenirs très nets d'un enlèvement.

La caméra a été installée par son mari dans le but de la rassurer et de l'aider à mieux dormir après cet incident. Cette nuit-là, elle a vécu une deuxième expérience d'enlèvement et le matin, les images de la caméra prises pendant la nuit ont été vérifiées.

Sur ces images, le père est à gauche et la mère à droite, dormant sous une couette. La couette du côté de la mère est soulevée mais tombe ensuite à plat sur le lit, donnant l'impression qu'elle a disparu. Au bout de 12 minutes et demie, la couette se soulève à nouveau très haut et lorsqu'elle se pose, la mère est à nouveau visible.

La famille n'a pas pu récupérer le fichier vidéo de la caméra infrarouge, car elle n'était pas faite pour cela. Pour contourner ce problème, ils ont connecté la caméra à un moniteur et ont filmé l'écran.

Dave Hodrien, enquêteur principal de BUFOG, a analysé la séquence et a conclu dans un rapport qu'elle semblait être « authentique et non un canular délibéré ».

BirminghamLive a contacté Pope – qui a enquêté sur les rapports d'observations d'OVNI au Ministère de la Défense entre 1991 et 1994 – pour lui demander son avis et son expertise sur le sujet et l'affaire. Il a déclaré : « J'ai déjà vu cette vidéo et j'ai brièvement rencontré le couple concerné, mais je n'ai pas enquêté personnellement sur cette affaire. »

« Franchement, il n'y a pas de compromis possible : il s'agit soit d'un canular, soit de quelque chose de véritablement effrayant et – peut-être – hors de ce monde. Malheureusement, j'ai pris une retraite anticipée du ministère de la Défense avant de voir cette vidéo. »

« Si j'avais eu la vidéo alors que je travaillais au bureau des ovnis, et si j'avais également eu accès à l'équipement de la caméra, j'aurais pu obtenir une analyse scientifique correcte en utilisant les ressources et les capacités d'analyse d'images de la communauté du renseignement. Cela m'aurait permis de savoir rapidement si la vidéo était authentique ou si elle avait été truquée. »

___________________________

A former UK defence chief has said a video allegedly showing a Midlands woman's alien abduction could be a "hoax or genuinely spooky". Nick Pope, who worked at the now-defunct UFO desk at the Ministry Of Defence (MoD), said he "briefly" met the couple who took the video in Droitwich, Worcestershire.

Footage of the incident, recorded in 2010, went viral last year - after BirminghamLive published the clip obtained by Birmingham UFO Group (BUFOG). The woman appeared to "dematerialize" beneath her bed sheets and suddenly remerge 12-and-a-minutes later, in the video which can be viewed above.

The eerie incident was captured on an infrared camera, which was installed after she had complained to her husband about experiencing "two abduction experiences in the space of a week". Dave Hodrien, lead investigator at BUFOG, analysed the footage and concluded in a report it appeared to be "genuine and not a deliberate hoax".

BirminghamLive approached Mr Pope - who investigated reports of UFO sightings at the MoD between 1991 and 1994 - for his thoughts and expertise on the subject and case. He said: "I've seen this video before and I briefly met the couple concerned, though I haven't investigated the case personally.

"Frankly, there's not much middle ground here: it's either a hoax, or something genuinely spooky and - perhaps - out of this world. Sadly, I'd taken early retirement from the MoD before I saw this video.

"If I had the footage while I was working on the UFO desk, and if I also had access to the camera equipment, I could have secured a proper scientific analysis using intelligence community imagery analysis resources and capabilities. That would quickly have told me if the footage was genuine, or had been faked."

Although Mr Pope investigated reports of UFO sightings at the MoD, he was also contacted by people regarding "alien abductions". It was a topic he said he had to "tread carefully" with, due to the risk of "political embarrassment".

He continued: "While alien abductions weren't formally in our terms of reference on the UFO project, you can't investigate UFOs without finding yourself drawn into the debate about alien abductions. People did contact us about abductions and other so-called alien contact experiences, but I had to tread carefully, because it's been MoD policy for decades to play down our interest and involvement in the UFO phenomenon.

"So getting too closely involved in abduction research could have caused extreme political embarrassment if it had been found out. I had some ideas though: blood and DNA tests of abductees would have been a good start, in a double-blind study with a control group of people who have no such experiences.

"We could even have tasked the SAS with undertaking covert surveillance of abductees' houses, dressing the whole thing up as a training exercise. But the risk of exposure was too big."

Mr Pope said one of the most notable UFO incidents he looked into while working at the MoD happened in the West Midlands. Dubbed the Cosford Incident, it happened over RAF Cosford, an airbase near Wolverhampton in Shropshire, in 1994 where an MoD police patrol reported seeing lights over the site.

Mr Pope's final posting in the MoD was to the Directorate of Defence Security. While the UFO desk closed in 2009 because it had received no reports in 50 years suggesting a military threat. At present, there is no official agency for reporting UFOs, with sightings sometimes being made to police forces and independent UFO investigative groups.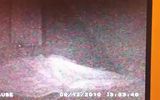 Hypotheses
List of versions containing features matching the eyewitness descriptions or material evidence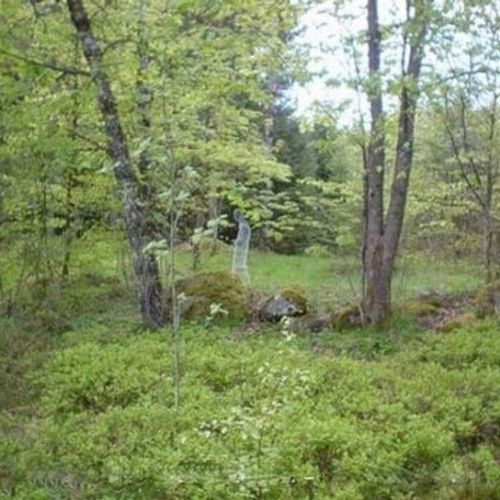 This version includes any of falsifying, imitating unexplained phenomena as of: pranks, flash mobs, fake news, spoof of the witnesses, staging, etc.
There are many ways of scrap materials to make something like a Ghost or a flying saucer without using video and photo montage.
A handmade object, made for joke, prank or direct imitation of mystical creatures or events can be mistaken for unexplained not only pictures and videos but in reality.
Also in this section include various pranks and flash mobs, aimed at the simulation of NOF.
Investigation
Versions testing, their confirmation or refutation. Additional information, notes during the study of materials
It is necessary to find the original record for further analysis. It is worth noting that the playback time is not correct (fragments are accelerated).
Resume
The most likely explanation. The version, confirmed by the investigation
Not enough information
Phenomena:
Mysterious substance
Local anomalies
Phenomena:
Local anomalies
---
Log in
or
register
to post comments