| | |
| --- | --- |
| ID | #1675355179 |
| Added | Thu, 02/02/2023 |
| Author | July N. |
| Sources | ufomeldpunt.nl |
| Phenomena | |
| Status | |
Initial data
Initial information from sources or from an eyewitness
Incident date:
01.02.2023 21:02
Small, rather low-hanging lanterns were noticed by an eyewitness from the city of Ruurlo (Gelderland).
He's writing:
At least 10 small lights slowly sweep over the house and yard. Sometimes a little faster, then it hangs almost motionless. Always at the same distance from each other. Sometimes they disappeared from view for a while because they found themselves in passing low clouds. Hung just above the drone, but without sound.
Original news

Kleine vrij laaghangende lichtjes

RUURLO, GD — Zeker 10 kleine lichtjes die langzaam over het huis en de tuin kwamen. Soms iets sneller, daarna bijna stil hangend. Steeds op de zelfde afstand van elkaar. Soms verdwenen ze even uit zicht doordat ze in de voorbijkomende laaghangende bewolking terecht kwamen. Hingen net iets hoger als een drone maar zonder geluid.
Hypotheses
List of versions containing features matching the eyewitness descriptions or material evidence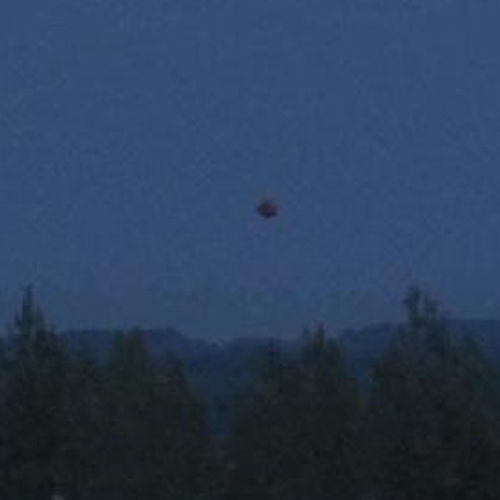 Sky Lantern (Chinese flashlight, Thai flashlight) - paper flying luminous structure made of rice paper stretched on a light wooden frame, bamboo ring, burner.
Ordinary satellites, which often look like single not very bright luminous dots moving smoothly in the night sky, are quite often mistaken for UFOs. After the Starlink satellites were launched (a system of near-Earth satellites developed by SpaceX, in order to create a cheap and high-performance satellite Internet communication channel and technical transmitters for receiving and transmitting signals from Earth and orbit), it became possible to observe groups of satellites (up to 60 pieces) flying one after another.
Investigation
Versions testing, their confirmation or refutation. Additional information, notes during the study of materials
Not enough information
Resume
The most likely explanation. The version, confirmed by the investigation
Not enough information
---
Log in
or
register
to post comments