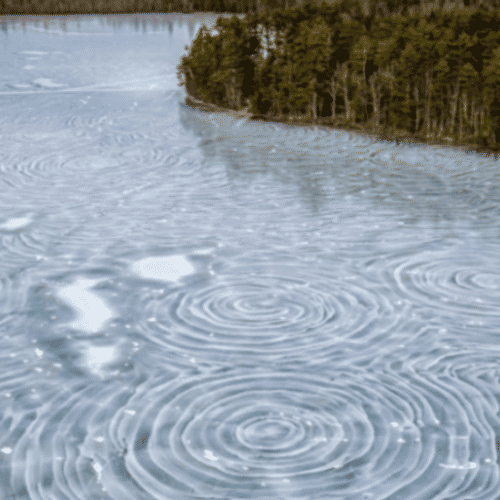 | | |
| --- | --- |
| Added | Wed, 26/01/2022 |
| Источники | |
| Дата публикации | |
| Версии | |
Photographer Carl Ramsdell captured a rare ice pattern on Mirror Lake in New Hampshire, USA. The spectacle turned out to be so unearthly that Carl launched the drone after seeing the beauty of the frozen water from a bird's-eye view, AccuWeather reports.
The concentric circles resembled the traces of raindrops, but were frozen and huge in area.
Ecologists from the University of Manitoba in Canada explained the mechanism of these circles: the weight of the fallen snow on the ice causes the initial crack, which spreads outward.
Rings on the ice are formed one by one, they are the result of the penetration of water up through the annular crack, after that the water diverges in circles until the weight of the snow breaks the layer of black ice. By that time, enough ice mass has accumulated on the surface to split the ice at the edge of the new ring. Each subsequent crack allows water to flow upwards, the process repeats.
The rings lasted only one day on the lake, then a change in the weather melted the patterns.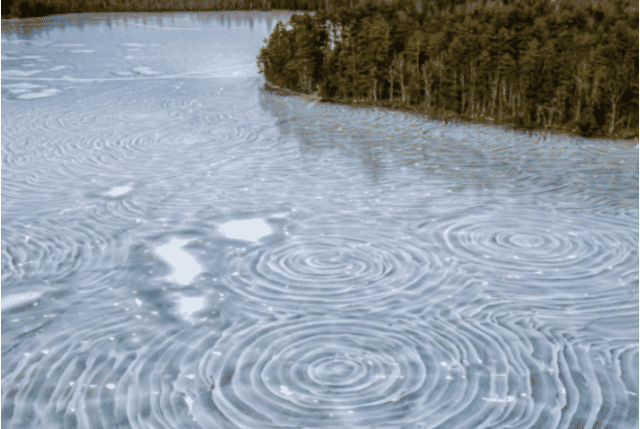 Новости со схожими версиями
---
Log in
or
register
to post comments