ID
#1637748363
Added
Wed, 24/11/2021
Author
July N.
Sources

earth-chronicles.ru

youtube.com

Phenomena
Status
Initial data
Initial information from sources or from an eyewitness
Incident date:
17.10.2021 23:20
A resident of the USA works as a truck driver and travels around the country, in addition, he is fond of "UFO hunting" by installing cameras during his travels.
"I've been doing this since 1993 and have seen several types of phenomena, including ghost encounters, spheres, UFO ships and much more. I drive a truck for work and set up cameras every night. This video was shot on 17.10.21, the first UFO appeared at 23:20. The second one is at 23:35"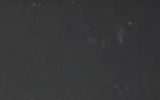 Time stamp 1:43 Huge Triangle craft!
October 18, 2021
Author: GameVet02 Time Stamp 1:01 Craft Recorded Minutes Before Triangle Object
October 18, 2021
Author: GameVet02
Hypotheses
List of versions containing features matching the eyewitness descriptions or material evidence
Not enough information
Investigation
Versions testing, their confirmation or refutation. Additional information, notes during the study of materials
Not enough information
Resume
The most likely explanation. The version, confirmed by the investigation
Not enough information
---
Log in
or
register
to post comments