| | |
| --- | --- |
| ID | #1646058051 |
| Added | Mon, 28/02/2022 |
| Author | July N. |
| Sources | |
| Phenomena | |
| Status | |
Initial data
Initial information from sources or from an eyewitness
Incident date:
11.09.2017
Mexicans are scared by a mystical stone that glows and emits a strange gas. Residents of the Mexican state of Sanora have found a mysterious stone that may have extraterrestrial origin. A mysterious fragment of an unknown rock has a number of unexplained properties.
A rock found in the state of Sonora emits steam that is said to have the smell of chlorine. Under the influence of the gas released by it, some objects even change their color, in particular paper and cardboard. Currently, a sample of the mysterious rock is being studied in the laboratory.
"We don't know what kind of stone it is, but mining companies operating in the region are interested in analyzing it," said Juan Manuel Ramirez Sandoval, Technical Secretary for Civil Defense Affairs.
According to the commander of the fire department of the region, the public is concerned about the possible harmful effects that this breed can have on humans.
"We don't know where it came from. Maybe he fell out of some truck. We also don't know if the gas it emits is toxic. Local residents fear that the stone may be radioactive," the official said in an interview with Brazil Weird News.
Only a thorough study will help determine the origin of this rock. At the end of the analysis, scientists hope to establish the origin of the stone: whether it appeared on Earth, or fell from space.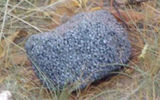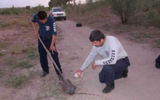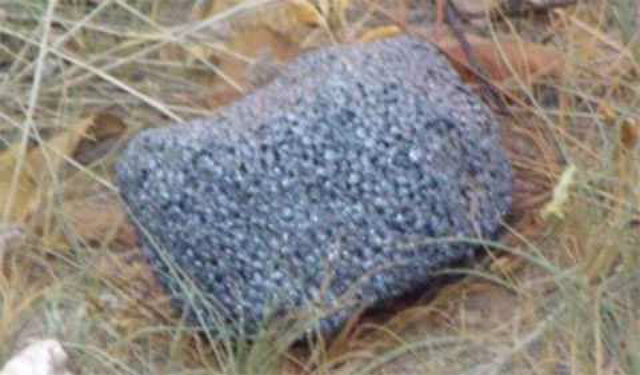 Phenomena:
Mysterious substance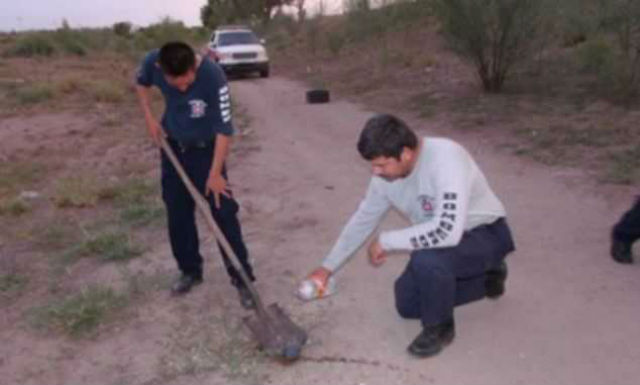 Hypotheses
List of versions containing features matching the eyewitness descriptions or material evidence
Not enough information
Events

Site: Baikonur (Tyuratam, NIIP-5, GIK-5), Tyuratam (USSR / Russia) Vehicle: Proton-M Briz-M (Ph.3) Payload: Amazonas 5
Investigation
Versions testing, their confirmation or refutation. Additional information, notes during the study of materials
Not enough information
Resume
The most likely explanation. The version, confirmed by the investigation
Not enough information
---
Log in
or
register
to post comments