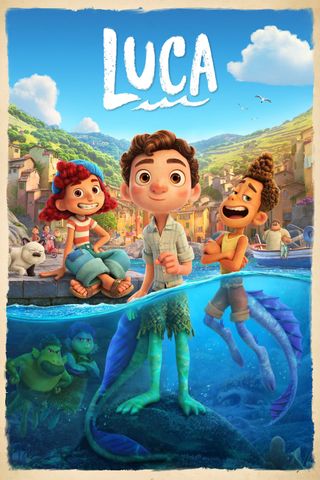 | | |
| --- | --- |
| Added | Sun, 04/07/2021 |
| Release date | |
| Original title | |
| Феномены | |
| References | |
"Luca" (English: "Luca") is an animated film by Pixar, released in 2021.
In a seaside village on the Italian Riviera, a boy named Luca Paguro is having a wonderful time with his new best friend Alberto Scorfano. But Luca and Alberto hide one secret: they are both sea monsters from the world located under the surface of the water.
Phenomena in artwork: Aquatic creatures
The creatures shown in the film are simply called "sea monsters"by the inhabitants of the coastal village. Being in the water, they look like humanoid newts with long tails, completely covered with fish scales. Going ashore, these creatures take the form of people (the tails completely disappear). If water falls on a part of the creature's body, then this part takes on a "sea" appearance (similarly, a part of the body that rises above the water and dries up becomes "human").
From the replicas of the characters in the film, it is not possible to understand what mythical creatures the local "sea monsters" belong to. The image of the monsters presented in the film is inspired by Italian myths and local folklore, including the octopus Tellaro. According to the concept of water creatures that turn into people, they are similar, for example, to roan and muliarteh from Scottish folklore, sadzae-oni and vani from Japanese, nakki from Finnish folklore, fo-a from the mythology of the British Isles, silks from beliefs from the islands north of Scotland, siyokoi from Philippine folklore.
The creatures living under water have a lively mind, speak well, and in general their way of life is close to human. Some of them periodically come to the surface and communicate with people. Perhaps this explains the possibility of communicating in the same language, reading texts written by people by "monsters" and the general similarity of the cultures of sea and land inhabitants.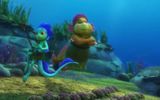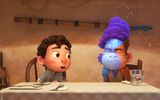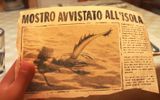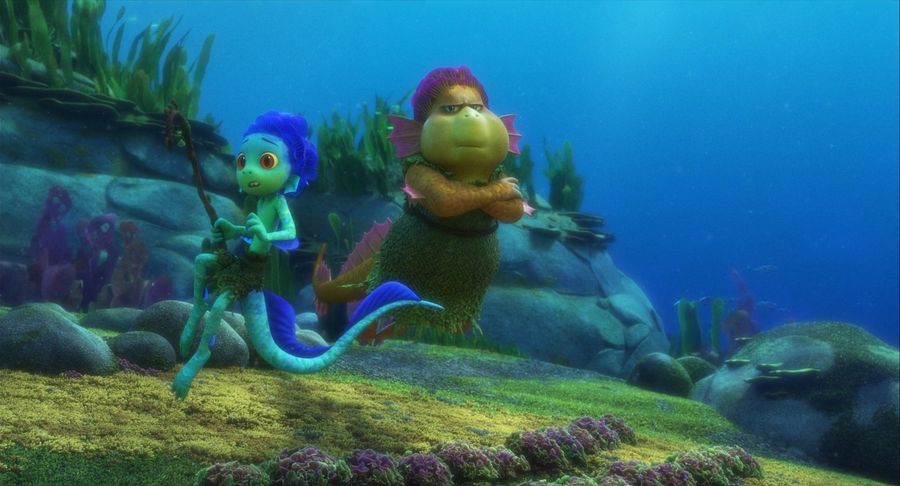 "Sea monsters" under the water
Source:
Кадр из фильма "Лука" (2021)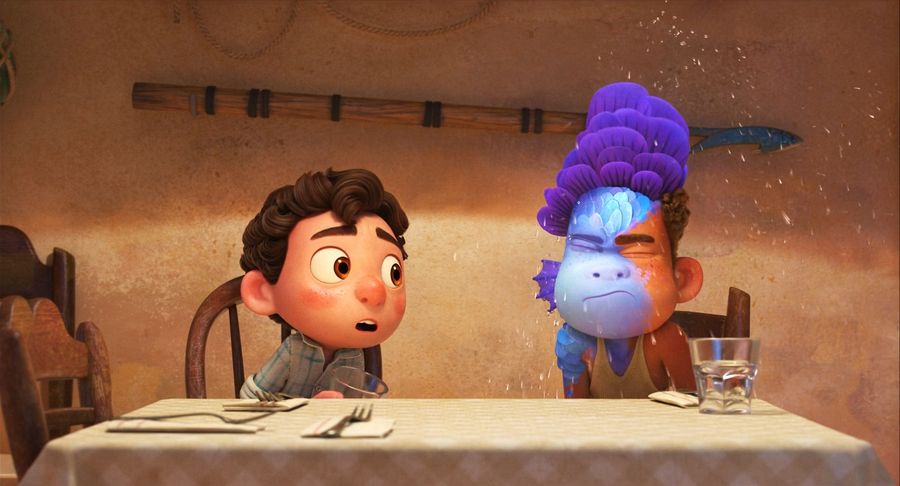 "Sea monsters" in human form
Source:
Кадр из фильма "Лука" (2021)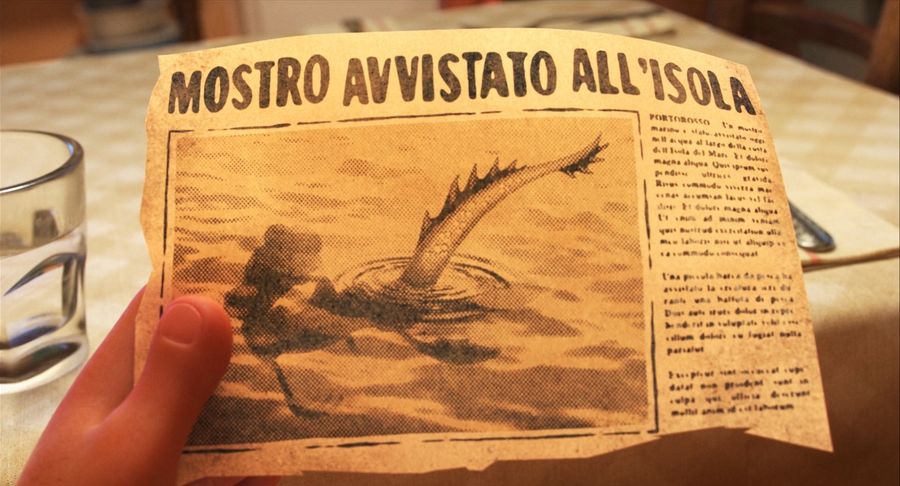 Photo of the sea monster in the local newspaper
Source:
Кадр из фильма "Лука" (2021)
---
Log in
or
register
to post comments