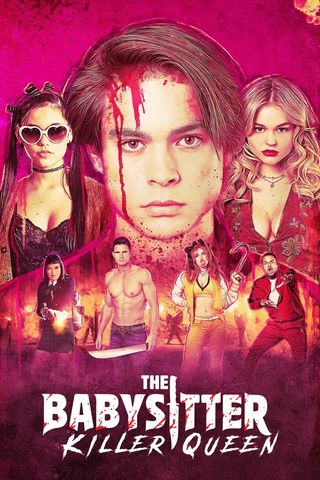 | | |
| --- | --- |
| Added | Sun, 13/09/2020 |
| Release date | |
| Original title | The Babysitter: Killer Queen |
| Феномены | |
| References | |
The Babysitter: Killer Queen is an American horror Comedy film that is a direct sequel to the 2017 film the babysitter.
It's been two years since Cole's victory over the satanic cult. He tries to forget what happened and focus on surviving high school.
He can't convince anyone other than his best friend Melanie that members of the cult led by his former nanny Bee really tried to kill him. Cole finds out that his parents are going to send him to a psychiatric school, and runs off with Melanie, her new boyfriend Jimmy, and their friends Boom Boom and Diego to join a party at the lake.
At the party, Cole meets a new student in their class named Phoebe, who arrives at the lake after finding a long-lost children's toy in her locker. Later, while playing on a boat, Melanie is suddenly killed by Boom Boom. She tells Cole that she believed him because she joined the cult to fulfill her dream of becoming famous. Jimmy and Diego also turn out to be members of the cult. After sacrificing Boom Boom, they need the blood of an innocent Cole to complete the ritual. Suddenly the cult members who were killed by Cole two years ago appear on the boat: Sonya, Allison, Max and John. They have returned from purgatory and must complete the ritual before sunrise, or they will be sent back for another two years. Suddenly, Phoebe appears on the boat, who needs gas for a jet ski. Cole escapes to the shore with her.
Once on land, Cole tells his story to Phoebe, who suddenly believes him. Satanists and demons are chasing them. Sonya catches up with them first and tries to kill them, but they hit her with a car left by a stranger and decapitate her with a surfboard. Allison also finds them, but gets stuck between rocks, and the guys rip her head off. Cole and Phoebe get into the boat and swim away, but Max jumps on a raft attached to the back of the boat and tries to get on Board. Phoebe sets it on fire with a can of holiday ribbon and a lighter, and Cole cuts it to pieces with the propeller blades. Diego and Jimmy break up supernaturally when they try to renege on a deal they made with the Devil.
The boys sail to the old cabin of Phoebe's parents, where they hope to wait out the night. In the basement of the cabin, Phoebe tells Cole that her parents died because she crashed into them in a car accident. Cole comforts her and admires her strength, after which they have sex. Hoping to lure Cole out, Melanie calls his father Archie, who is desperately looking for him along with Melanie's father, Juan. She pretends to be drunk and asks him to pick them up.
Cole and Phoebe come out of the basement armed with crossbows, and John accidentally kills himself by dropping a chandelier on his head. Cole and Phoebe escape, and after Archie follows them, Melanie kills her father. Cole tells Phoebe to run, but while he's hugging his father, Phoebe gives him a sleeping pill to take home. Melanie and Phoebe come together in a fight that ends with Melanie winning, who threatens Phoebe with a knife and plans to use her as bait.
At the gas station, Cole regains consciousness, steals the car, and returns to the lake to rescue Phoebe. Melanie is holding Phoebe hostage in the Bay. Cole appears and voluntarily gives up his blood to complete the satanic ritual. BEA emerges from the water and turns out to be Phoebe's nanny, responsible for the car crash that killed her parents. It turns out that she made a deal with the devil to save Phoebe's life at the cost of her soul.
Sonya, Allison, Max, and John reappear. The four of them, along with Melanie, drink Cole's blood mixed with Boom Boom's. However, Cole had sex with Phoebe and lost his innocence, which is why the ritual has unpleasant consequences: all five members of the sect break up. Bee, who didn't drink blood, explains that she arranged it all so that Phoebe and Cole could work together to defeat the cult. She changed her mind about Cole when He confessed his love for her after her initial defeat. Bee drinks blood and breaks up to save the two of them. Archie appears and witnesses Bee's death. Now he believes that his son is not crazy and that everything he said was true. As the sun rises, Cole and Phoebe share a kiss.
Phenomena in artwork: Spirits
The nanny makes a deal with the Devil to save the injured ward. She finds people who are ready to make the same contract with the dark forces, and promises them the fulfillment of their innermost desires. To do this, they must perform a ritual involving human sacrifice and the use of the blood of an innocent. However, the situation gets out of control, and all the members of the sect are killed.
Two years later, they come back from purgatory in the form of spirits, demons, to finish the job. They are not ghosts: they are seen by everyone around them, they interact with the world around them like ordinary people. The bodies of demons are material, and they can be injured and killed in the same way as a common person. However, after being killed in the course of the story, they re-materialize on a special altar near the end of the film.
It turns out that it is impossible to refuse the agreement concluded with the Devil: the person who violates the contract very quickly disintegrates into small particles. The same effect has a violation of the ritual: drinking the blood of a person who is not innocent, the demons disembodied.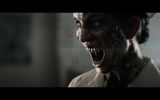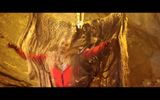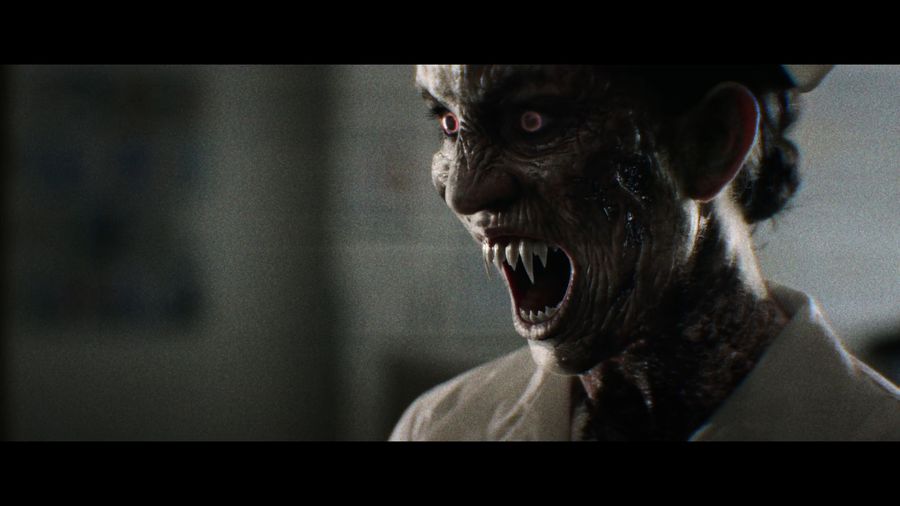 The devil's messenger offering a deal
Source:
Кадр из фильма "The Babysitter: Killer Queen" (2020)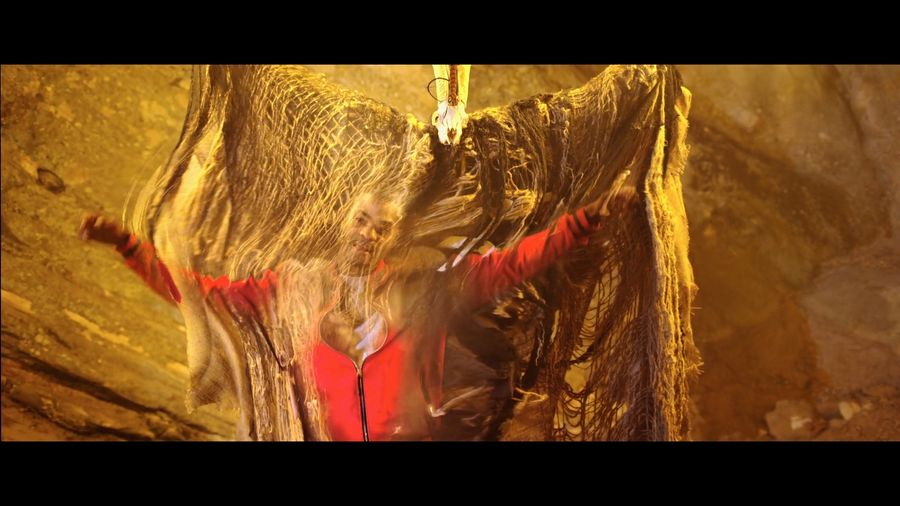 Demons materialize near the altar
Source:
Кадр из фильма "The Babysitter: Killer Queen" (2020)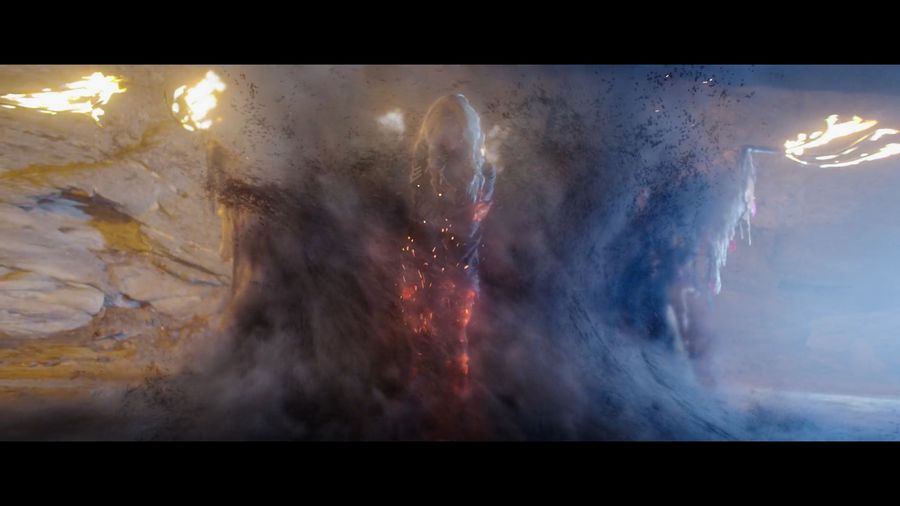 The demon nanny is disembodied
Source:
Кадр из фильма "The Babysitter: Killer Queen" (2020)
---
Log in
or
register
to post comments