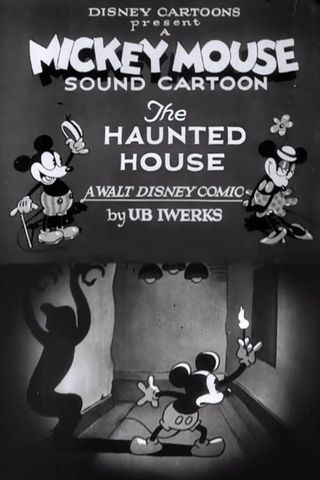 | | |
| --- | --- |
| Added | Thu, 29/09/2022 |
| Release date | |
| Original title | |
| Феномены | |
| References | |
"The Haunted House", or "The Haunted House" (English: "The Haunted House") is the fifteenth black-and-white cartoon featuring Mickey Mouse from Walt Disney, shot in the style of horror films. The premiere in the USA took place on December 2, 1929.
A terrible storm begins. Mickey's umbrella blows away in the wind, and he has to look for a place to sleep. He sees from afar what looks like an abandoned house and knocks on it. The door opens, letting Mickey in, and closes itself behind him. After that, skeletons pounce on him and force him to run. In one of the rooms, Mickey is overtaken by Death, grabs him and forces him to play the organ, while Death himself dances with the skeletons. Finally, Mickey notices an open window and jumps out of the house. Skeletons are waiting for him there, too, but Mickey manages to escape away from the house with ghosts.
Phenomena in artwork: Poltergeist
A guest trapped in an enchanted house (Mickey) notices a number of poltergeist phenomena: spontaneous switching on and off of lights, movement of objects, strange sounds from invisible sources, doors opening and closing by themselves.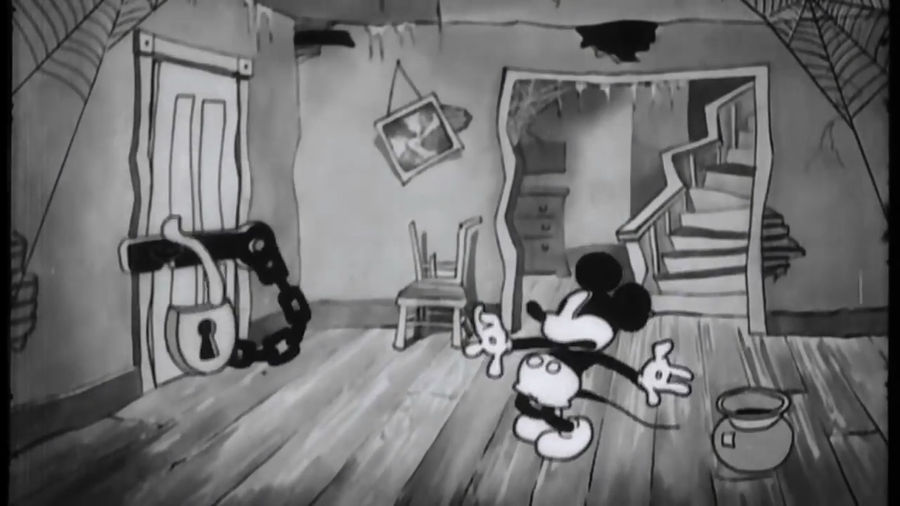 The lock closes spontaneously on the door
Source:
Кадр из фильма "The Haunted House" (1929)
Phenomena in artwork: Spirits
A skeleton in a gray robe lives in an enchanted house. Initially, the creature is shown as a shadow with long claws, which makes it possible to think that it is a disembodied spirit. The characteristic appearance of the creature may indicate that it is Death itself. The spirit makes Mickey play the organ (and even shows the right melody), accompanying the creepy dances of skeletons also living in the house.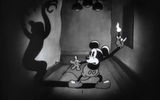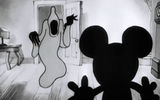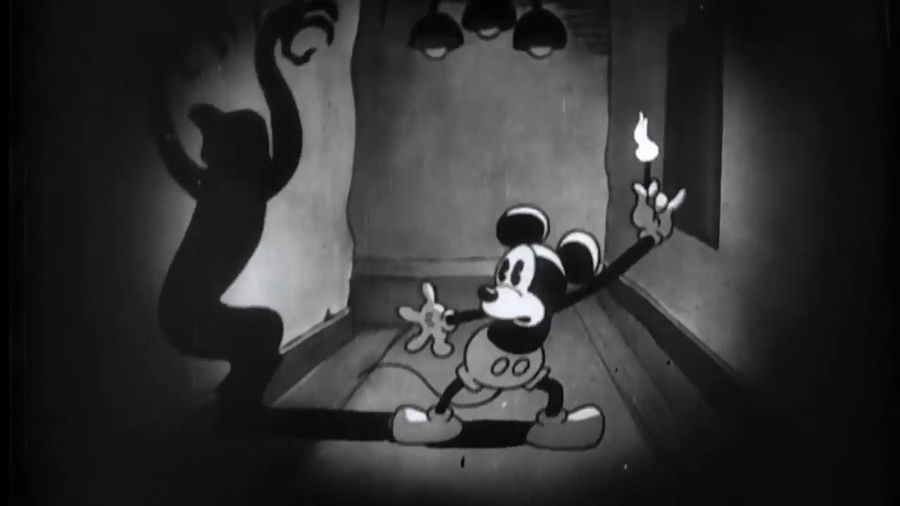 Source:
Кадр из фильма "The Haunted House" (1929)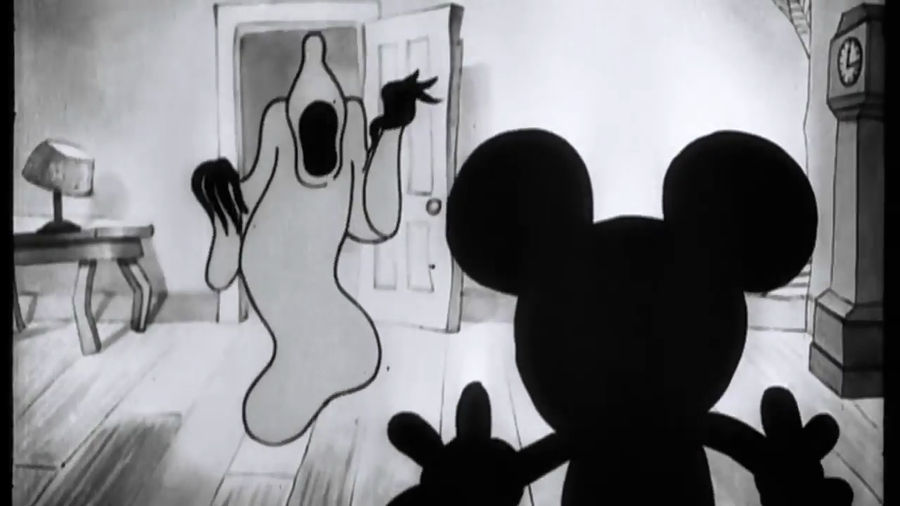 Source:
Кадр из фильма "The Haunted House" (1929)
Phenomena in artwork: Zombies
The enchanted house is inhabited by the living dead, decomposed to the state of skeletons. They completely lack flesh, which does not prevent them from dancing at all. They are able to crumble to the bones and gather back.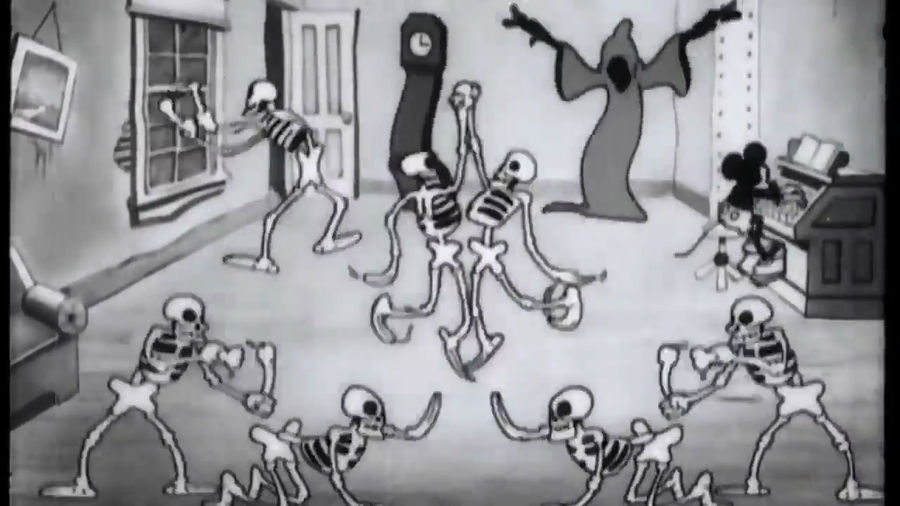 Dancing skeletons in an enchanted house
Source:
Кадр из фильма "The Haunted House" (1929)
---
Log in
or
register
to post comments