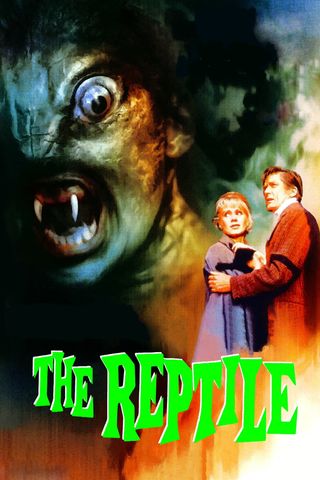 | | |
| --- | --- |
| Added | Tue, 02/05/2023 |
| Release date | |
| Original title | |
| Феномены | |
| References | |
"The Reptile" (English: "The Reptile") is a 1966 British horror film made by Hummer Studio.
The beginning of the XX century. Several residents of the small village of Clegmoor Heath, located in the wilds of Cornwall, mysteriously die from what they themselves call the "black death".
Harry Spaulding inherits the cottage of his late brother Charles and comes here with his fiancee Valerie. The villagers stay away from the newly arrived couple, as they dislike all strangers, and only the innkeeper Tom Bailey makes friends with them. He tells them that what happened is not the first in a series of mysterious deaths of villagers.
The young couple's closest neighbor turns out to be Dr. Franklin. He looks very sinister and has a reputation as a "mad scientist". His young and beautiful daughter Anna lives with him. Her father treats Anna with cruel contempt; a silent Malay servant keeps order in the house.
Interested in the mystery of strange deaths, Harry invites a local eccentric, Crazy Peter, to dinner, hoping to find out more from him. However, after the first questions, Peter warns that Harry and Valerie's lives are in danger, after which he quickly leaves. A few hours later, he returns with a blackened and swollen face and dies in the arms of the young owners. The couple appeals to their neighbor, Dr. Franklin, but he arrogantly declares that Peter's death does not concern him, explaining that he is "a doctor of theology, not medicine."
In an attempt to help Harry solve the mystery, Tom Bailey secretly digs up Peter's corpse and discovers a strange wound on his neck, similar to a snake bite. After that, Harry and Tom dig up Charles Spalding's coffin and discover that his corpse has the same markings. Harry goes back to his strange neighbor, and there he is bitten by a monster – a half-man, half-snake. However, the young man manages to get to his house, where his wife helps him, so he manages to avoid death.
After some time in the house of a mad scientist, Valerie witnesses Franklin's attempt to kill Anna, who was turned into a reptile by a Malay snake cult, which includes a family servant. A fight ensues between Franklin and the Malay, as a result of which they accidentally knock over a lantern and set fire to the house. The servant is killed, and Franklin is bitten by his daughter in the form of a Reptile, and he dies. Anna also tries to bite Valerie, but does not have time, burning in the fire. Harry and Tom appear, who carry Valerie out into the air. All three escape safely from the cursed house and watch from afar as the mansion, engulfed in flames, burns down.
Phenomena in artwork: Werewolf
A man studying the religion of remote regions of the British Empire is keen on studying the mysterious Malaysian cult of Korba. He manages to get into his secrets, but the priests of the cult kidnap his daughter and turn her into a monster: now she sometimes turns into a reptile and attacks people. It remains unclear both the frequency and duration of these transformations, and the reason for the attacks: the girl does not eat people, but feeds on small animals: rabbits, pigeons, cats, etc.
In human form, the girl is beautiful, intelligent and deeply worried about a difficult relationship with her father. Having turned into a reptile, she remains an upright humanoid, but her skin turns green and becomes covered with scales, and her head becomes like a snake.
The reptile girl loves warmth very much. In winter, during the cold snap, she sheds her skin; during this period she becomes defenseless and wraps herself in a blanket.
Reptile victims die quickly from the strong poison. Their faces are covered with blue-yellow-crimson spots, foam comes from the mouth, and around the bites the skin turns black and becomes covered with a crust similar to scales.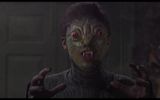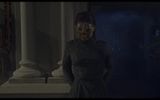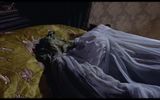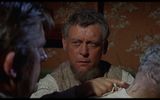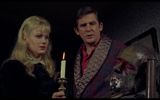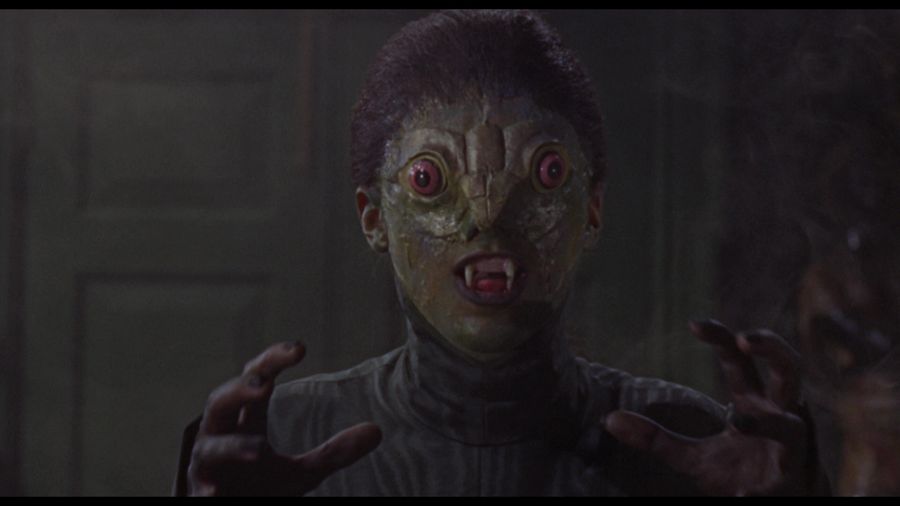 Source:
Кадр из фильма The Reptile (1966)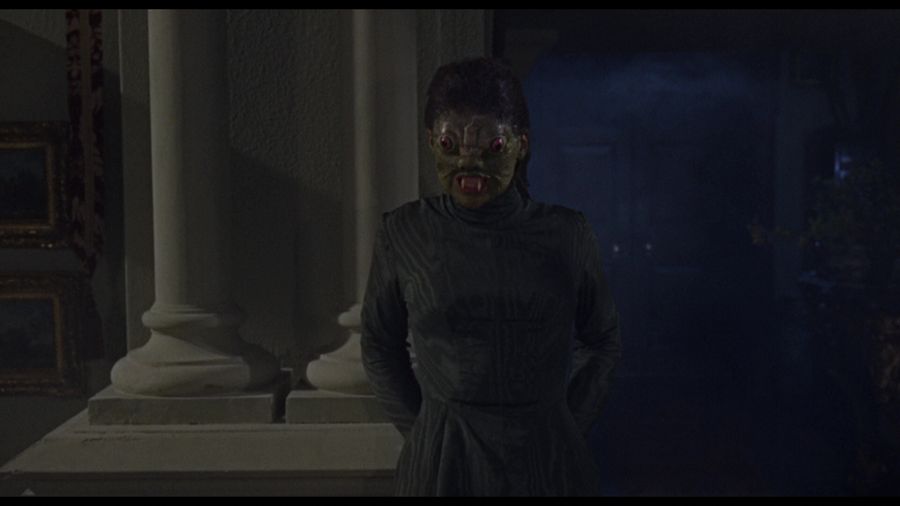 Source:
Кадр из фильма The Reptile (1966)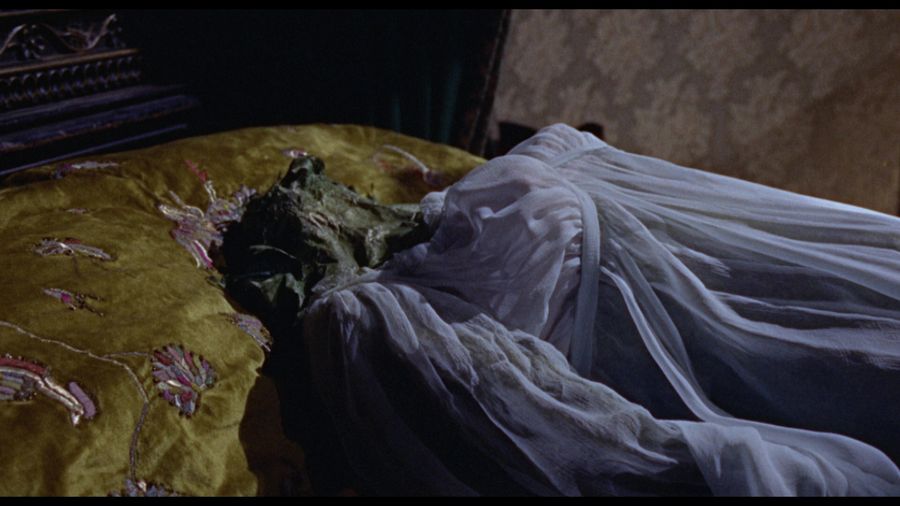 Skin shed by a reptilian girl
Source:
Кадр из фильма The Reptile (1966)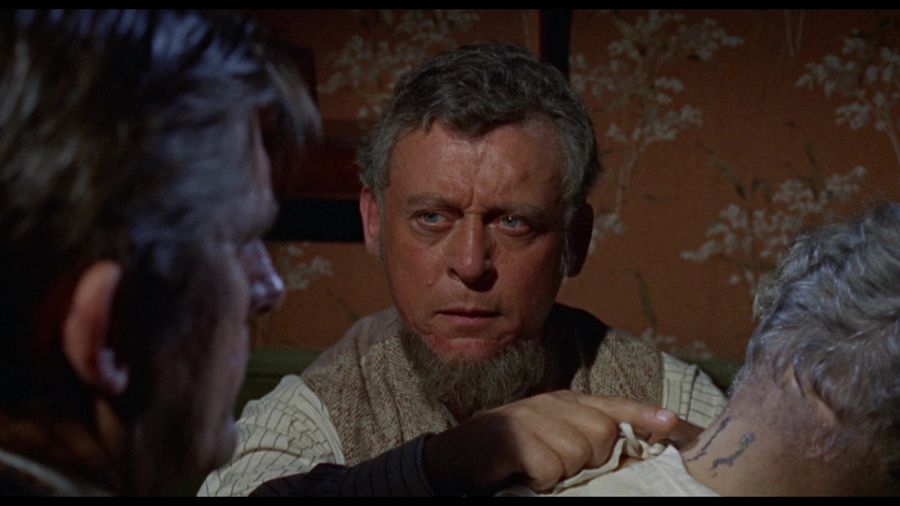 Bite mark on reptile victim
Source:
Кадр из фильма The Reptile (1966)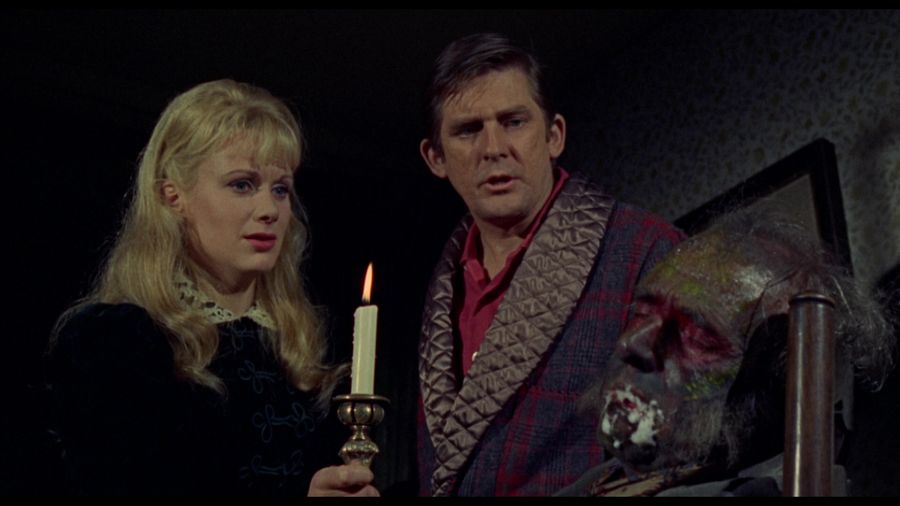 Source:
Кадр из фильма The Reptile (1966)
---
Log in
or
register
to post comments