| | |
| --- | --- |
| Added | Tue, 13/07/2021 |
| Источники | |
| Дата публикации | |
| Версии | |
Richard Branson, one of the brightest experimenters and fans of groundless outrage in the world of big business, can be congratulated on the successful start of space exploration.
On the Unity-22 device, developed by his own firm Virgin Galactic, Richard Branson successfully reached the limits of the Earth's atmosphere on July 11, and then returned to the sinful firmament without incident.
The ship was launched using the Eva carrier aircraft, named after the businessman's mother. Then the crew undocked, reaching an approximately 15-kilometer altitude.
Then Unity-22 climbed another 71 km, and the crew members already managed to feel the impact of weightlessness for a short time. In general, the flight took about an hour, the maximum speed was about three mach
In addition to Richard Branson, several employees of the company participated in the expedition. This honor went to pilots Dave Mackay and Michael Masucci, scientific research specialist Sirisha Bundle, lead engineer Colleen Bennett and head of the astronaut training program Beth Moses.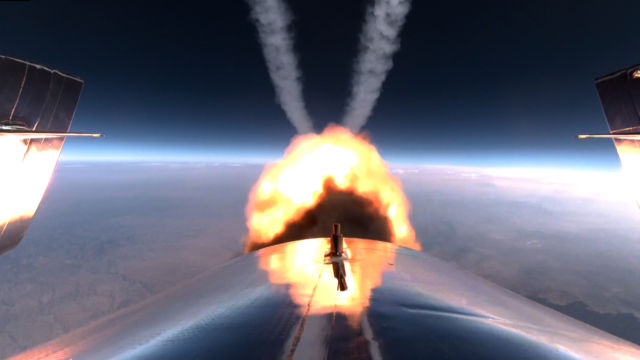 Новости со схожими версиями
---
Log in
or
register
to post comments