| | |
| --- | --- |
| ID | #1670862533 |
| Added | Mon, 12/12/2022 |
| Author | July N. |
| Sources | |
| Phenomena | |
| Status | |
Initial data
Initial information from sources or from an eyewitness
Location:
Прокопьевск
Kemerovskaya oblast
Russia
A surveillance camera installed at an industrial site in Prokopyevsky, Russia, captured unknown objects flying near the complex.
The incident was first reported by the Alien Disclosure Group (ADG) in June last year. The group posted a video from surveillance cameras on YouTube on June 4, 2013.
The 46-second video shows a glowing object rushing at some speed into a darkened area near an industrial site in Prokopyevsky.
Viewers reacted ambiguously to the video on YouTube. One user named Jeri Satriawan said the glowing object could possibly be "American drones used for espionage."
Russell Davis, another user, explained why the alleged UFOs appear at night.
"I see up to 12 of them a day in Shrewsbury, UK, you can call them, they respond to telepathic communication. They usually appear at night to avoid detection by the paranoid and largely hostile military," Davis commented on the YouTube page.

"These are probes sent from mother spaceships, and they are here simply to catalog the state of the biosphere-the Earth, and even to monitor human emotions as well as behavior."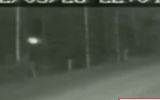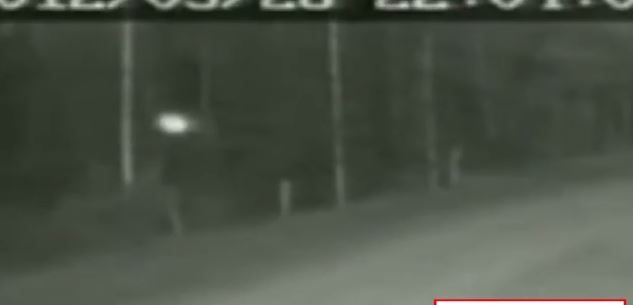 Source:
koroleffsov.ru
Phenomena:
Wandering Fire
UFO
UFO Probe Caught Travelling Down Road In Russia 2013
Author: ADGUKNEWS
June 4, 2013
Source:
youtube.com
Hypotheses
List of versions containing features matching the eyewitness descriptions or material evidence
Investigation
Versions testing, their confirmation or refutation. Additional information, notes during the study of materials
It is necessary to find the original of the TV show, because here the video is taken from the screen and cropped.
Resume
The most likely explanation. The version, confirmed by the investigation
Not enough information
---
Log in
or
register
to post comments