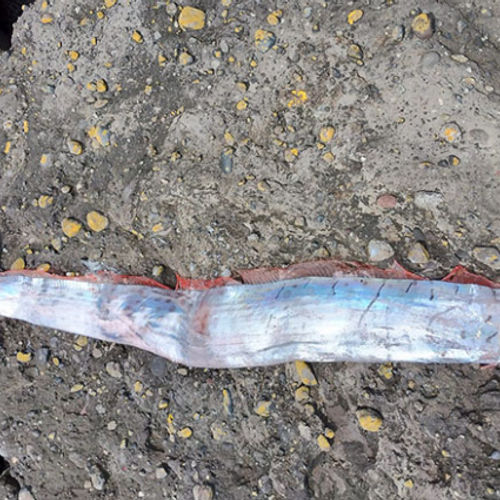 | | |
| --- | --- |
| Added | Wed, 16/11/2022 |
| Источники | |
| Дата публикации | |
| Версии | |
On the shore of the island of Talcan in Chile, a 5-meter herring was thrown out of the ocean depths, which, according to rumors, is a sign of impending earthquakes, the New York Post reports.
A video of an alleged bad omen of the ocean is gaining momentum on the Internet as viewers worry about a possible devastating seismic event.
A huge herring fish, the largest bony fish in the world, can grow up to 17 meters in length. This species usually lives at a depth of 200 to 1000 meters below the ocean surface. Many Chileans believe that throwing fish ashore is a sign that an earthquake is just around the corner.
This superstition about an earthquake is based on Japanese mythology, which says that a slender plankton eater deliberately rises to the surface and is thrown ashore whenever he thinks trouble is on the horizon.


These fears intensified during the earthquake and tsunami in Fukushima, Japan, in 2011, when dozens of marine animals washed ashore in the two years leading up to the disaster.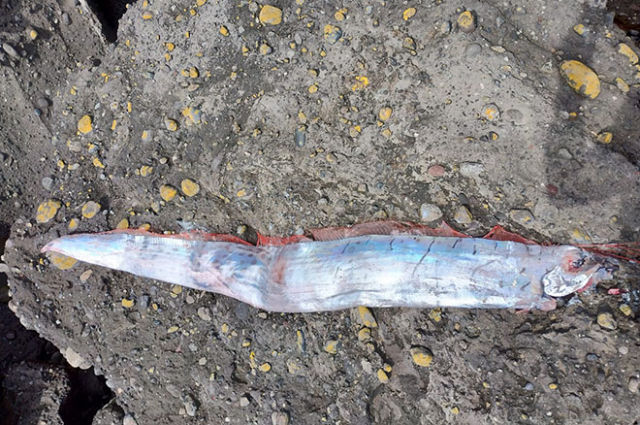 Новости со схожими версиями
---
Log in
or
register
to post comments