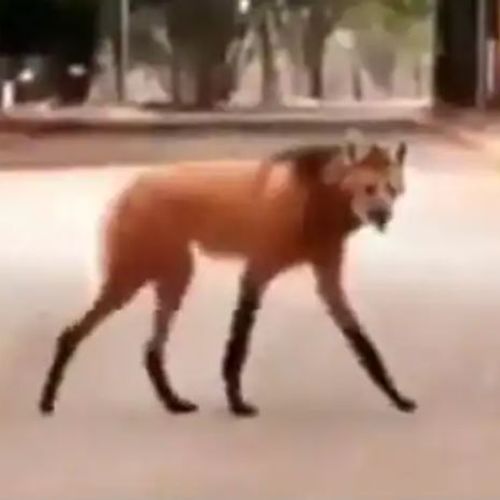 | | |
| --- | --- |
| Added | Fri, 09/12/2022 |
| Источники | |
| Дата публикации | |
| Версии | |
We know wolves well. However, most of us may not have heard of the "maned wolf". A video with one such creature, which is neither a fox nor a wolf, went viral, and the Internet was too stunned, reports ndtv.com .
A video posted by Internet user Reg Sadler on Twitter shows the animal calmly crossing the street. The strange thing is that at first glance the animal seems to be a wolf, but if you look closely, it turns out to be a fox. However, he does not belong to either category. Surprised by the same, the user signed the post like this:
"Does anyone know what the hell this is?!"
The post has gained two million views since publication. Many Twitter users were stunned to see such an animal. Someone thought it was a hyena, and someone called the video fake.
One user said:
"It looks fake, the dark fur on the neck appears and disappears."
Someone made a guess and said:
"It looks like a jackal hybrid with another canine... maybe a hyena or a coyote."
The video was posted on the Twitter page of Fascinating, where they claimed that the animal was a "maned wolf". According to Britannica, this species is a rare large-eared representative of the canid family, living in remote lowland areas of central South America.
The maned wolf is characterized by a straight mane, long reddish-brown fur, extremely long blackish legs and a fox head. The maned wolf is a nocturnal, solitary species that preys on tiny animals, insects and plant food. Often stays away from people.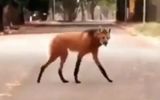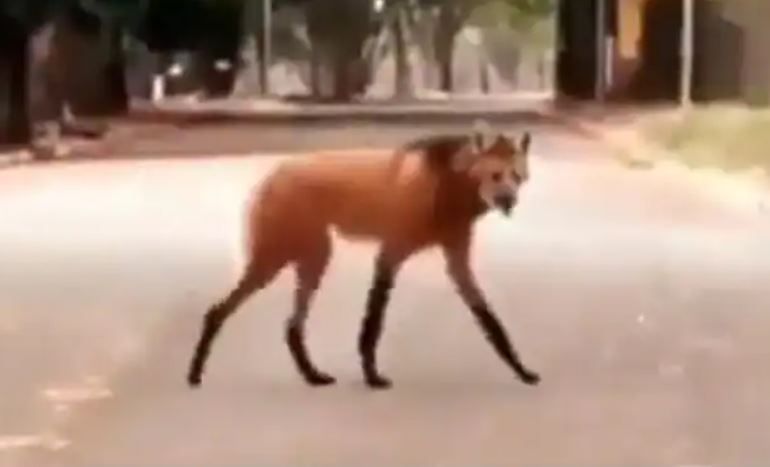 Source:
anomalien.com
Maned Wolf!(read description to learn more)
Author: @reinejohansson78
Source:
youtube.com
Новости со схожими версиями
---
Log in
or
register
to post comments