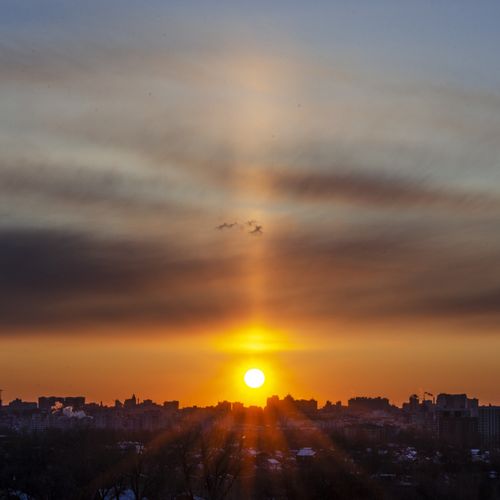 | | |
| --- | --- |
| Added | Thu, 17/03/2022 |
| Источники | |
| Дата публикации | |
| Версии | |
Residents of the regional center managed to capture an unusual optical phenomenon in the sky on Voronezh. Many users hurried to share beautiful pictures in urban Internet communities on the VKontakte social network.
On Wednesday evening, citizens could see a solar halo in the sky along with a light column – a phenomenon not the rarest, but quite impressive. The pictures clearly show how a light column passes through the clouds in the pinkish sunset sky, shimmering with rainbow radiance in some angles.
Earlier, Voronezh weather forecasters have repeatedly explained the nature of the appearance of halos and light pillars. The latter, for example, arise due to the appearance of small ice crystals in the frosty air, through which sunlight is refracted. Crystals that cause an unusual atmospheric phenomenon, as a rule, are formed in cirrus or cirrus-layered clouds.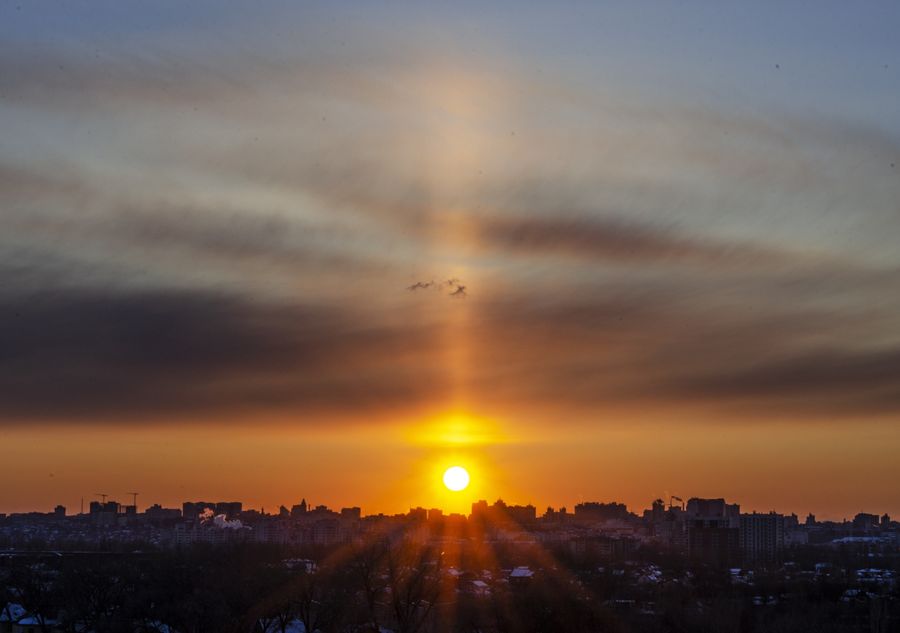 Author: "My and your Voronezh"
Source:
vk.com
Новости со схожими версиями
---
Log in
or
register
to post comments