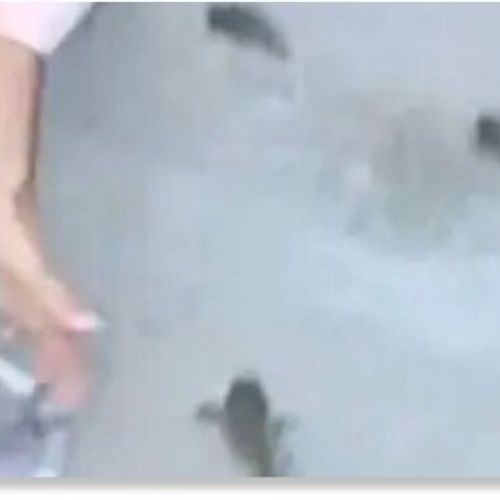 | | |
| --- | --- |
| Added | Sun, 17/07/2022 |
| Источники | |
| Дата публикации | |
| Феномены | |
| Версии | |
The monsoons that hit the regions of India suddenly brought down a rain of fish on the bewildered villagers.
In recent weeks, heavy rains have fallen in Telangana state, which led to the announcement of a red warning for 12 districts for five days, as severe floods affected millions of people.
National highways were flooded, which created problems for emergency services trying to reach flooded villages and towns.
Last weekend, residents were shocked when they discovered that fish were falling from the sky with rain.
When they went to look at all this, they found that many of these fish are still alive and convulsively trying to breathe air.
Phenomena:
Incredible precipitation
Новости со схожими феноменами
Новости со схожими версиями
---
Log in
or
register
to post comments