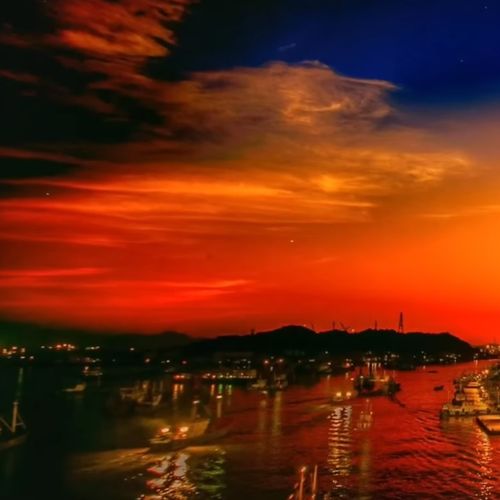 | | |
| --- | --- |
| Added | Tue, 10/05/2022 |
| Источники | |
| Дата публикации | |
| Версии | |
Residents of one of the cities of China, for obvious reasons, were shocked and feared the worst when the sky suddenly turned an ominous blood-red color over the weekend. 
The horrific incident, which reportedly took place on Saturday evening in the city of Zhoushan, forced astonished observers to take to the streets to film the frightening sight, and Chinese social networks were subsequently flooded with footage of the creepy picture. 
Some locals have decided that the apocalypse is coming, but meteorologists have found a simpler explanation.
The reason for the unusual phenomenon was the refraction of light in fog conditions. It turned out that the sky turned purple because of the light from fishing boats, of which there are many in the port of Zhoushan. A local fishing company confirmed that such a light really came from their vessels.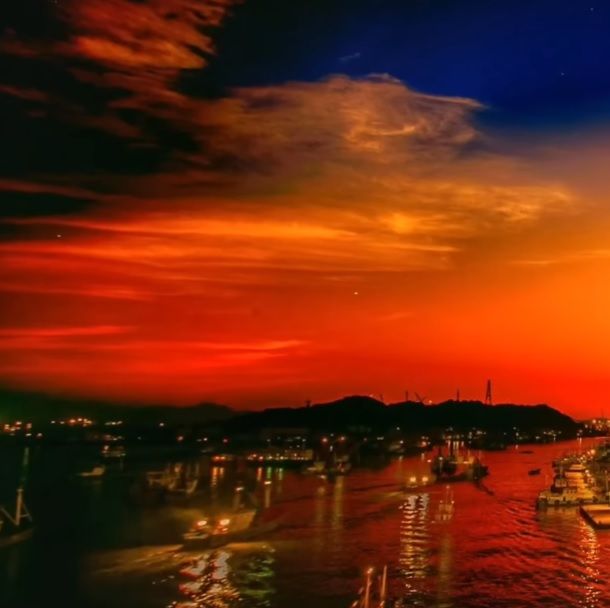 Source:
news.zerkalo.io
Новости со схожими версиями
---
Log in
or
register
to post comments