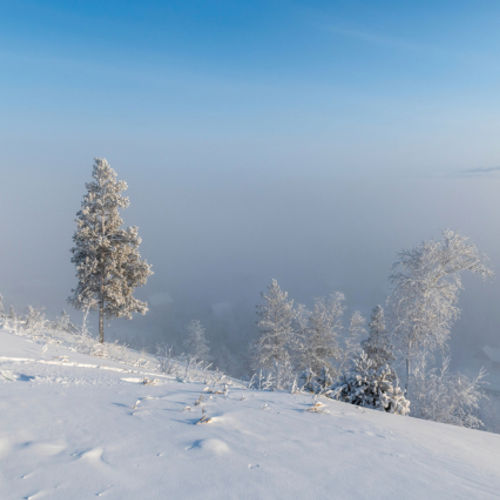 | | |
| --- | --- |
| Added | Sat, 07/01/2023 |
| Источники | |
| Дата публикации | |
| Версии | |
At Christmas, very frosty weather was established in many parts of Russia. Somewhere the temperature dropped to -20, somewhere 0 even to -50! But not everywhere severe frosts are accompanied by such beautiful phenomena as ice needles and frosty fog.
Ice needles are very small ice crystals, ranging in size from hundredths of a mm to 1 mm, floating in the air with a cloudless sky, or with high clouds. They sparkle brightly in the sun and in the light of lanterns, for which they are also called diamond dust. Optical phenomena such as halos are often caused: pillars, false suns. Often accompanied by frosty haze and frosty fog.
Frosty fog is the clouding of the atmosphere to visibility values of less than 1 km by ice needles suspended in the air, the smallest freezing drops, as well as ice crystals. It is observed in severe frosts, especially below -30.
Both of these phenomena are widely observed in Yakutia. For example, in Oymyakon, ice needles (sometimes called diamond dust) sparkle in the air against a background of 50-degree frost. Yakutsk is immersed in a "fabulous" frosty fog for the second day: the temperature is kept at -45 ... -48, visibility does not exceed 200-400 meters.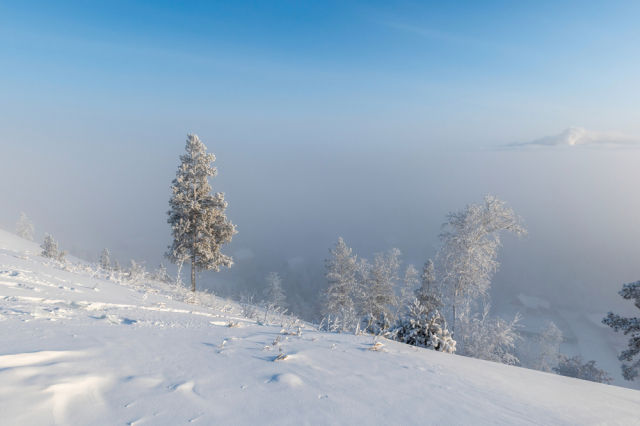 Новости со схожими версиями
---
Log in
or
register
to post comments