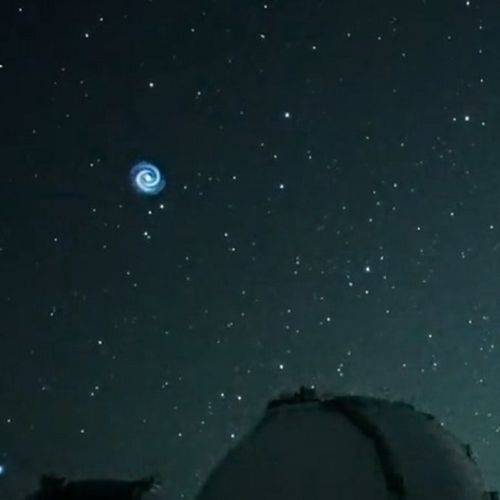 | | |
| --- | --- |
| Added | Wed, 01/02/2023 |
| Источники | |
| Дата публикации | |
| Феномены | |
| Версии | |
A ghostly blue spiral was observed in the sky by residents of Hawaii.
On January 18, the National Astronomical Observatory of Japan noticed a mysterious spiral. This happened right after SpaceX launched the Falcon 9 rocket.
Ichi Tanaka, who maintains the Subaru telescope, was busy with other tasks that night and did not notice that an "otherworldly" shape appeared in the telescope's field of view, he told The Guardian. Then someone sent him a screenshot from a live broadcast on YouTube.
"When I opened Slack, this is what I saw, and it was an amazing event for me," Tanaka told The Guardian.
The observatory shared an image of a cosmic whirlpool and posted a video of a spiral formation flying over the volcano Mauna Kea.
"The Subaru-Asahi Star camera captured a mysterious flying spiral over Mounakea, Hawaii," the Japanese Observatory reported on January 19. "The spiral seems to be connected with the launch of a new satellite by SpaceX."
The launch took place at Cape Canaveral (Florida, USA). Satellite tracker showed that the location of the spiral over Hawaii at that time exactly corresponds to the location of the second stage of the Falcon 9 rocket. This is part of a rocket that puts its passenger satellite into Earth orbit.
Experts have suggested that the mysterious spiral arose due to the fact that the first stage of the Falcon 9 dropped fuel during descent.
Similar spirals of SpaceX "are becoming commonplace over the Pacific Ocean," as the company has increased the pace of Falcon 9 launches.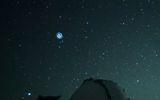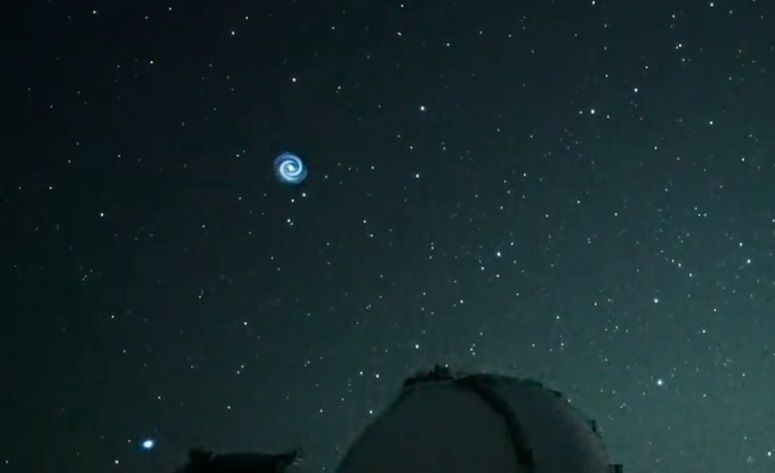 Source:
youtube.com
Новости со схожими феноменами
Новости со схожими версиями
---
Log in
or
register
to post comments