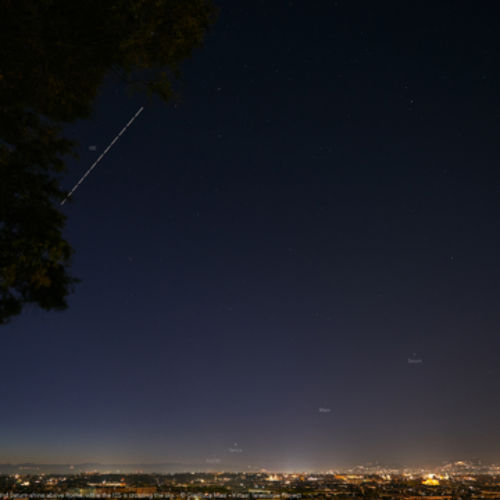 | | |
| --- | --- |
| Added | Mon, 02/05/2022 |
| Источники | |
| Дата публикации | |
| Версии | |
Astrophysicist Gianluca Masi took unique pictures in Rome — captured the "parade of planets", the Chinese space station and the ISS at once.
According to Masi, early in the morning, before sunrise, a line of Jupiter, Venus, Saturn and Mars lined up in the sky over Rome, and in addition, the crescent moon shone nearby.
The astrophysicist knew that the ISS and the Chinese station would cross the sky above him at about the same time, and decided to take an unusual photo using a wide-angle lens.
The height of the ISS's orbit around the Earth is about 420 km, while the station's speed reaches 28 thousand km/h. Thus, every day she "sees" the morning and evening dawn 16 times.
The Chinese orbital complex is inferior to the ISS in size, and the average height of its orbit varies in the range of 340-450 km.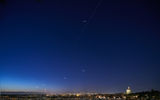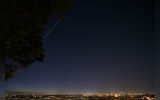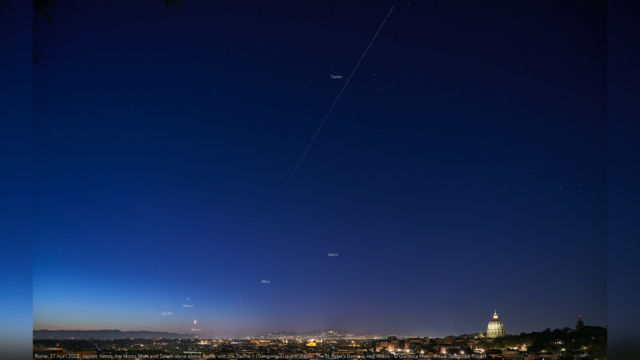 The Parade of Planets and the Chinese Space Station © Gianluca Masi/The Virtual Telescope Project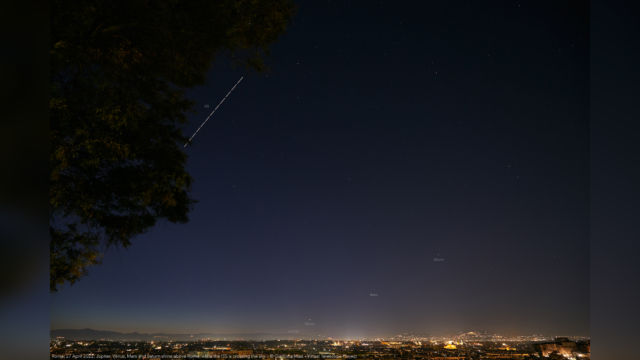 "Parade of Planets" and the ISS © Gianluca Masi/The Virtual Telescope Project
Новости со схожими версиями
---
Log in
or
register
to post comments