| | |
| --- | --- |
| Added | Wed, 29/12/2021 |
| Источники | |
| Дата публикации | |
| Версии | |
Photographer Fefo Bouvier took a fabulous picture of the Geminid meteor shower on the night of December 13-14 in a rural area in southern Uruguay. While meteors are flying in the sky, fireflies are twinkling like fallen stars on the moonlit field.
The image consists of frames received within 1.5 hours. The camera was facing south, in the opposite direction from the meteor radiant, so it seems that the meteors are flying to a common point near the horizon. But in fact, they fly parallel to each other, and this impression is formed only because of the perspective.
When our planet passes through the dust trail of the asteroid 3200 Phaeton, its particles enter the Earth's atmosphere at a speed of just over 20 kilometers per second. The existence of the Geminid meteor shower became known at the end of the 19th century. During the peak of its activity in mid-December, about 100 meteors per hour can be observed. And once, in 2011, their number reached 200 per hour.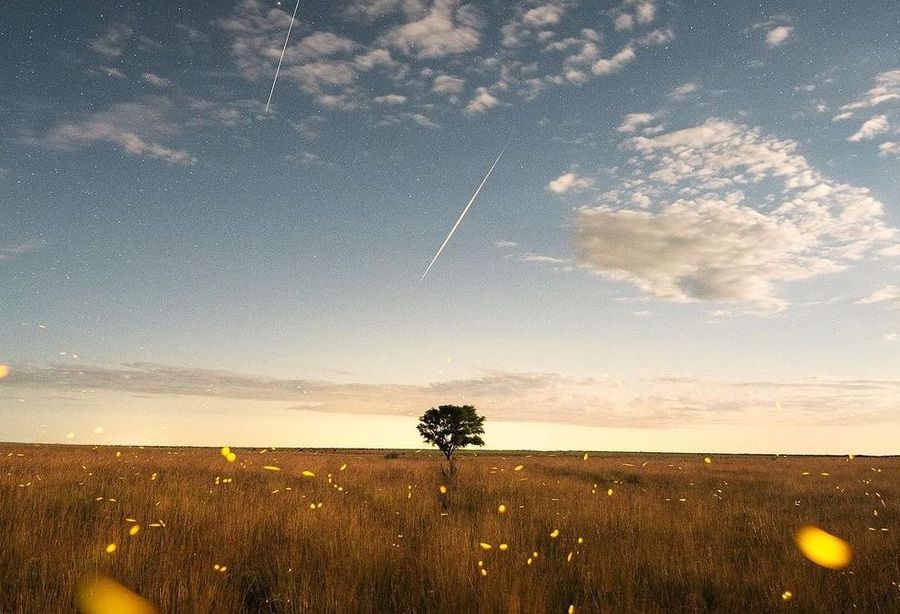 Новости со схожими версиями
---
Log in
or
register
to post comments