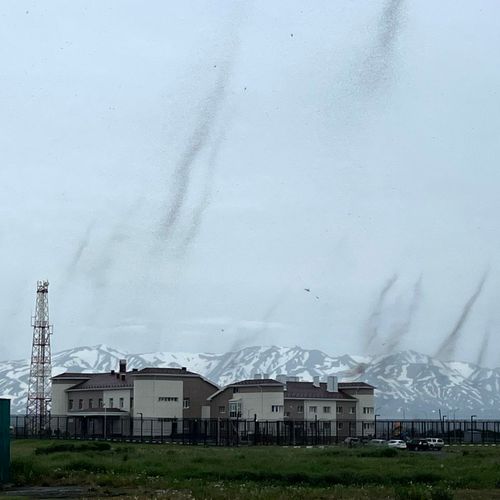 | | |
| --- | --- |
| Added | Thu, 14/07/2022 |
| Источники | gismeteo.ru |
| Дата публикации | |
| Версии | |
Residents of the village of Ust-Kamchatsk, located on the eastern shores of Kamchatka, reported an attack by hordes of mosquitoes.
The video and photos published on the Telegram channel of the district administration are really capable of causing horror: there are so many bloodsuckers that clouds are literally formed from them, and then funnels resembling tornadoes. This is especially impressive against the background of the gray sky.
At the same time, the report says that mosquito "clouds" are quite a normal natural phenomenon for this area in the summer season. Unless the guests of the settlement may be shocked by so many insects.
The phenomenon is explained by the onset of the period of "mosquito weddings" on the peninsula. Funnels are formed by males who are not interested in blood, but only seek to mate with females. Circling in the air is part of the mating ritual. Scientists note that the phenomenon is safe.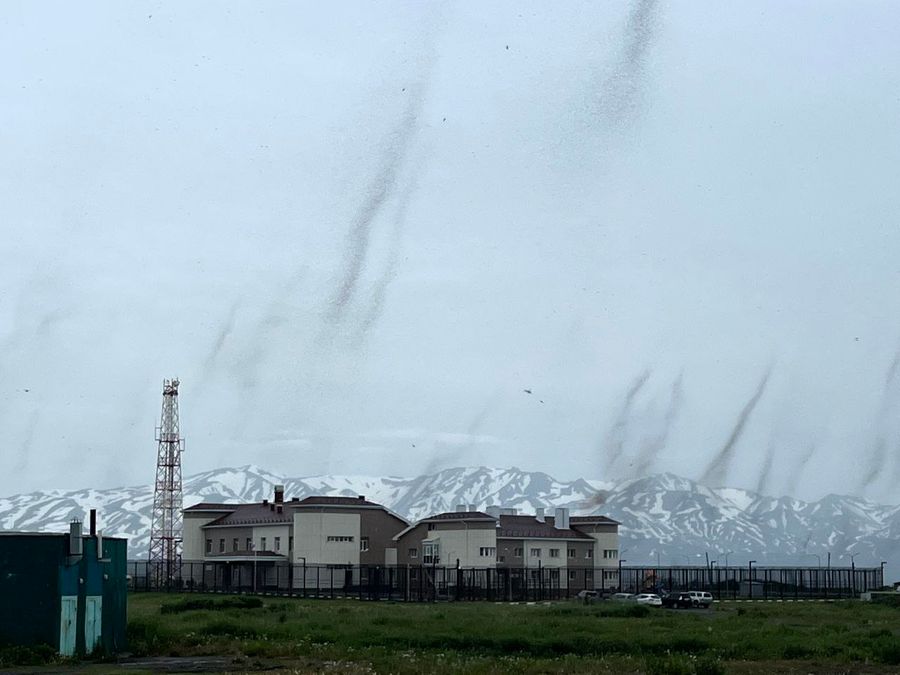 Source:
t.me
Новости со схожими версиями
---
Log in
or
register
to post comments