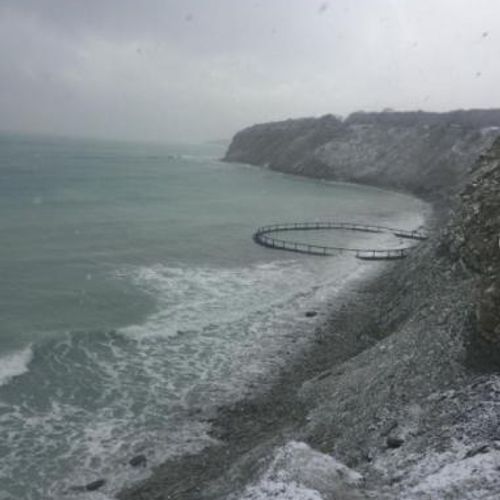 | | |
| --- | --- |
| Added | Tue, 16/02/2021 |
| Источники | |
| Дата публикации | |
| Феномены | |
| Версии | |
Flying saucers have not surprised anyone for a long time, which can not be said about unidentified floating objects. One of these objects was discovered by a resident of Kuban on the Black Sea coast. He found a strange design, took pictures and posted them on social networks. Users try to establish what it is and put forward a variety of versions.
A user of the social network Instagram under the nickname taskaev_m was walking on the beach in Novorossiysk and suddenly noticed an incomprehensible structure on the Black Sea coast. The man took a picture of her and posted the photo on February 15.
The object has a fairly large size and the shape of a ring. It resembles a certain wheel that has sides. Users immediately began to assume a variety of versions. Not remained aloof and jokes about aquadisiac. Some commentators immediately suggested that the object has an extraterrestrial origin. Some users felt that the fish can also to hold a meeting, and it is a special fencing, which is holding back the protesters.
But still, in the final result, it was possible to determine what kind of object it is. The object turned out to be a special cage, which is used for breeding oysters and mussels. Such devices are installed in the coastal part of the sea in order to grow various kinds of marine life in them. Most likely, the cage was washed ashore by strong waves.
Новости со схожими феноменами
Новости со схожими версиями
---
Log in
or
register
to post comments