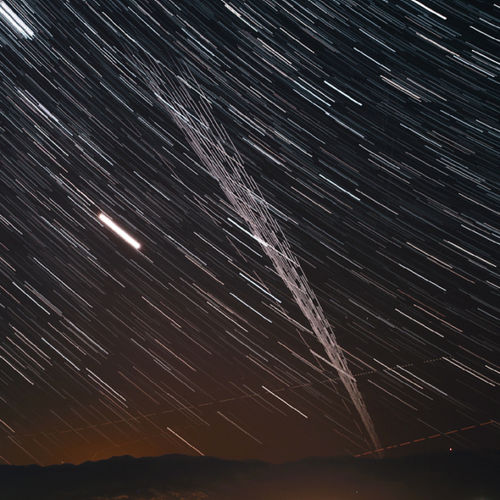 | | |
| --- | --- |
| Added | Tue, 24/03/2020 |
| Источники | |
| Дата публикации | |
| Версии | |
From the time photography was invented, one of the most attractive subjects for photography from Amateur astronomers were stellar tracks. These arcuate traces of the star in the photos obtained by the movement of the stars around the North celestial pole as the Earth's rotation. Recently, however, the star tracks got some competition. Last week Debra Ceravolo captured the "rain" of satellites Starlinkвперемешку with the real stars on the British Columbia, Canada.
"This mess is caused by just one group of satellites Starlink. Just imagine how it will look when they launch all 20 000+," says Ceravolo.
The company SpaceX Elon musk plans to launch tens of thousands of satellites into orbit to provide Internet access in almost any part of our planet. To date, only 360 launched satellites, some of which are shown in the photo.
Translated by «Yandex.Translator»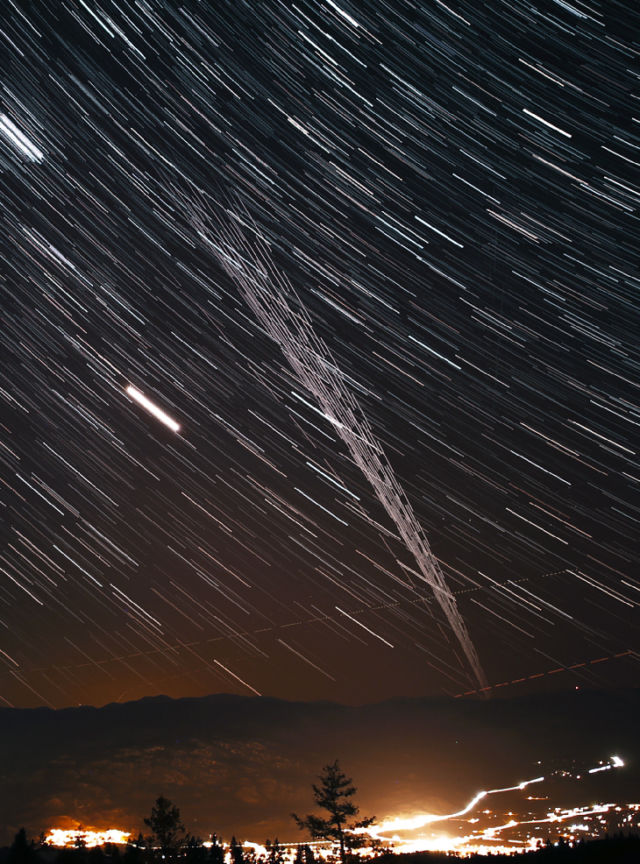 Новости со схожими версиями
---
Log in
or
register
to post comments