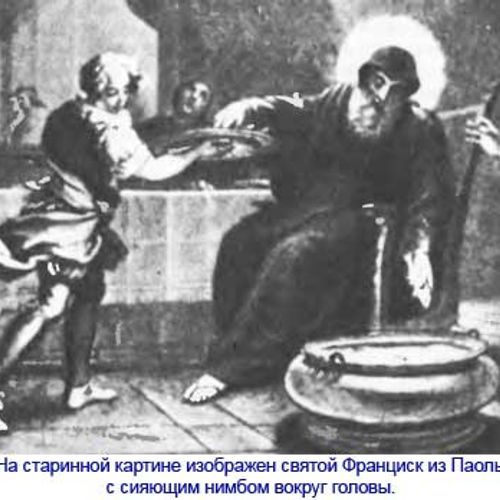 Added
Tue, 04/10/2016
Hierarchy
Область распространения
All over the world
Характерные признаки
Sources
There are three main types of fire phenomena:
The phenomenon of glowing people usually refers to those cases when a healthy person or his body part, as well as from a wound, radiates. Sometimes the glow comes from corpses. Often, objects can begin to smolder or catch fire from contact with such a person. It can be attributed to spontaneous combustion only indirectly.

The earliest references to the human glow can be found in religious sources. As an example , we can quote a fragment from the biography of St. Lidvina, written by Thomas of Kemp (c. 1380 - 1471, German religious writer, Augustinian monk): "And although she always lay in darkness and the material light was unbearable to her eyes, the divine light was pleasant to her; that's why her cell was often wonderfully illuminated and it seemed to everyone that she was full of material lamps or torches. And it wasn't strange that even her body was overflowing with God's brightness."
But, if then the glow was attributed only to the elect, now the phenomenon has changed somewhat in its manifestations and effects on humans.

There are several types of manifestation of the phenomenon:
Glow and heat from the wound. Flammable objects brought to the wound may catch fire. An example is the case told by a resident of Chita Valery Sukharev. In the 60s, while hunting, he met a man whose arm was injured. In the dim light in the room, it was visible how the right palm of this man glowed in the dark, and a glow like the flame of an acetylene torch flowed from the tips of his fingers. As soon as he put his hand on the newspaper covering the table, the paper in this place turned yellow and became brittle, as if it had been exposed to high temperature or acid. In total darkness, it became clear that strange spots on the face, which have a gray tint in normal light, also glow - only very faintly.
A person begins to glow after exposure to radiation. The glow is cold, it does not pose any harm to others. An example is the case told by the Troitsky customs officers. When applying for the car, they found that the passenger - a resident of Kazakhstan - is phonetic and glows in the dark: the level of ionizing radiation of the woman exceeded the natural level of the background radiation by 40 times. Further investigation showed that the passenger was undergoing thyroid treatment in one of the sanatoriums of the Chelyabinsk region, where the radioactive drug iodine-131 was injected into her body.
The glow of a person is acquired after some kind of disease or manipulation by doctors. The glow is "cold", it does not pose any harm to others. An example is the following case: in 1913, in the Taganrog Circus, an acrobat jumped unsuccessfully at a rehearsal and broke his leg. After recovery, I noticed that an intense yellowish-bluish radiance began to emanate from both hands, shoulders and head. 
We can also cite the case mentioned in the study of Gould and Pyle "Anomalies and curiosities in Medicine", published in 1937, when a woman suffering from breast cancer had light coming from a diseased breast area.
It was so bright that it even illuminated the clock face at a distance of a meter.
A person emits light at will. More often, the glow is "cold", it does not pose any harm to others, but sometimes a person can burn something in this way. An example is a well-known case from St. Petersburg, when a person could not only emit light at will, but also knew how to acquire this ability. The ability to emit light, according to Mr. Sh., is manifested in everyone who drinks an infusion of Herba damiani, which he exported from India. The infusion should be drunk within two weeks and is associated with a certain regime - abstinence from wine, meat and everything sour. After two weeks, the results will definitely appear: lights begin to run around the subject's body during sleep.
Hypothesized human illumination is a special case of spontaneous combustion or pyrokinesis.
The cause of the glow is the microbe Photorhabdus azimbiotica, which causes a disease similar in its symptoms to bubonic plague: the patient's body is covered with large ulcers. Doctors note that insects that died from a new disease began to glow in the dark. According to doctors, most likely, ulcers on the bodies of patients will also begin to glow if treatment is not started in time.
A person glows because of an aura that is too bright. This phenomenon is associated with the phenomenon of bioluminescence - a special case of luminescence well-known to science.
A weak glow (the second type of bioluminescence) is characteristic of all living organisms - plants and animals. Many textbooks and scientific works on toxicology describe wounds that emit radiance.
This is explained, as a rule, by the presence in wounds of luminescent bacteria or secretions containing the biochemical substances luciferin and luciferase, as well as ATP (adenosine triphosphate), which, as a rule, do not combine, and if they are combined, they begin to emit light. 
The cause of the glow is autosuggestion. The principle is the same as that of stigmatists.
Dr. Protti, who made a lengthy statement regarding his observations on Signora Monaro, suggested that her poor health, together with fasting and piety, increased the amount of sulfides in the blood. Human blood emits rays in the ultraviolet range, and sulfides can be made to luminesce by ultraviolet irradiation— this explains the radiance emanating from Signora Monaro's chest (The Times, May 5, 1934).
Phenomena with similar tags
Phenomenon in mass culture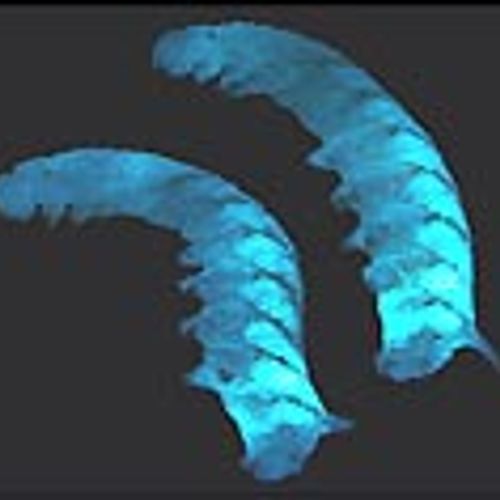 m.newsru.com
people.bath.ac.uk
thesun.co.uk
medikforum.ru
medikforum.ru
pnas.org
---
Log in
or
register
to post comments