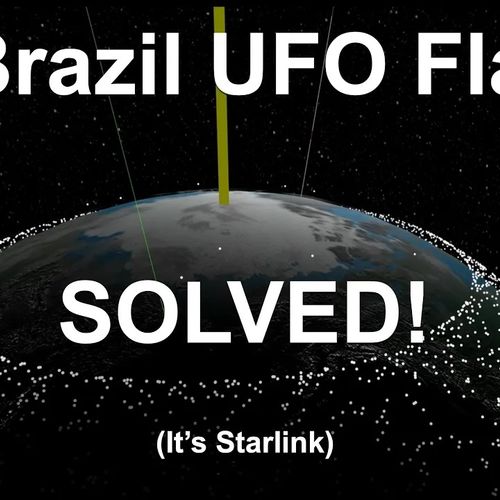 | | |
| --- | --- |
| Added | Fri, 11/11/2022 |
| Источники | |
| Дата публикации | |
| Феномены | |
| Версии | |
Researcher Mick West reports that the UFO, which was observed by Brazilian pilots, has found its explanation. He explains this in detail in his video.
For several days now, pilots in Brazil have been reporting UFOs that were also captured by this webcam. It looks south, and objects move mostly from right to left.
These turned out to be deployed Starlink satellites:
"You only see them when you look at the poles (north or south) and where the satellites are low above the horizon and can just reflect the sun at a slight angle.

Just like last time, I teamed up with Flarky to sync the video with real Starlink data. We can identify three stars at the beginning of the video and use them as an overlay in Stellarium.

Since it was only yesterday, I used the current Starlink data and recorded a few minutes in real time. Then it was synchronized with the video, and, as last time, we see a perfect correlation, where each flashing light corresponds to a satellite. Time, position, speed and direction. It's 100% Starlink."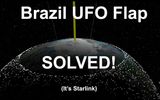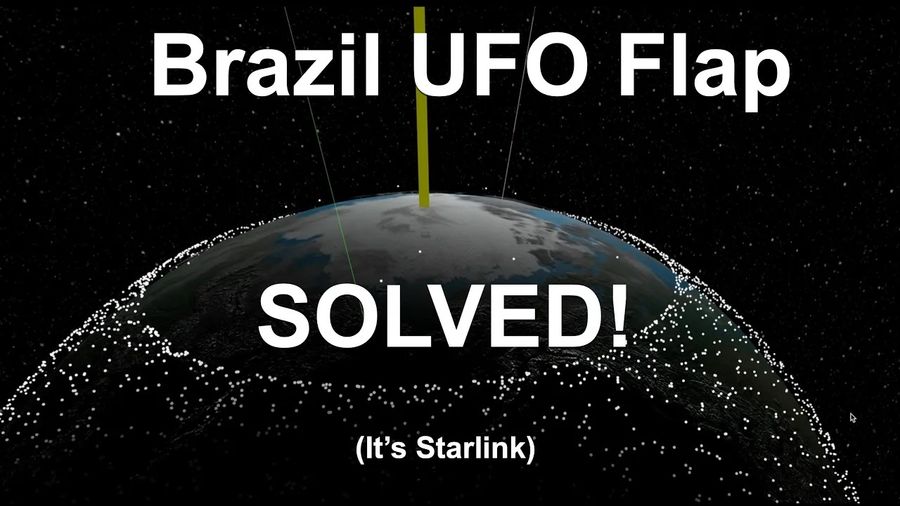 Brazil UFO Flap Solved! (Starlink Again)
Author: Mick West
Новости со схожими феноменами
Новости со схожими версиями
---
Log in
or
register
to post comments