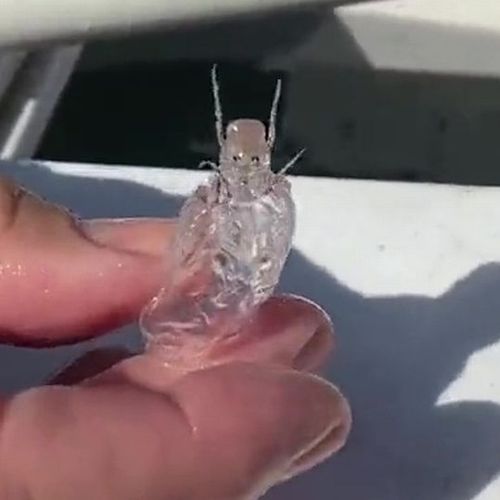 | | |
| --- | --- |
| Added | Mon, 09/01/2023 |
| Источники | |
| Дата публикации | |
| Феномены | |
| Версии | |
The fisherman was stunned by a completely transparent sea creature, which he describes as an alien.
He shows a photo with an unusual transparent animal tightly clamped between his thumb and forefinger on the side of the boat, the camera focuses on its muzzle as it seems to be writhing in the struggle for freedom.
Anyone who looks closely enough will be able to notice the creature's head and something that looks like antennae or legs coming out of a jelly-like bag. The only seemingly incomprehensible part of the tiny sea animal is its head, which presumably houses its brain above a pair of black eyes.
Marine biology experts are probably better able than others to make a verdict on what the creature really is. And this is most likely a parasitic fronym that wanders in the deepest depths of the world ocean.
It's horrifying that female fronimas eat their tiny prey inside out and then put the remains on as a jacket inside which they lay eggs and propel them through the water for their larvae, LADbible reports.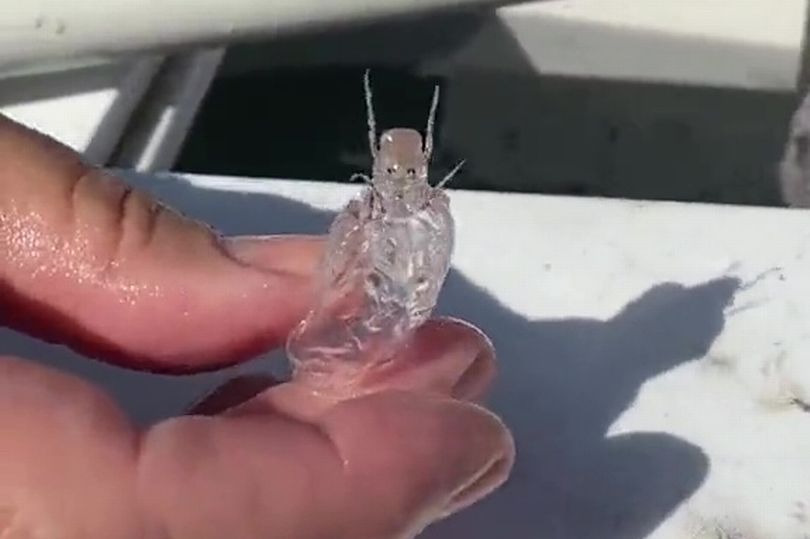 Image: @TheFigen_/Twitter)
Новости со схожими феноменами
Новости со схожими версиями
---
Log in
or
register
to post comments