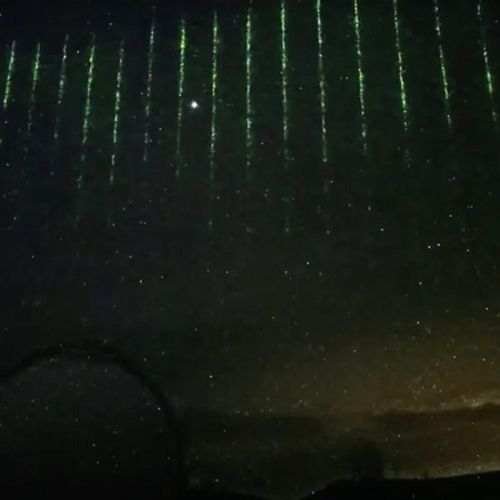 | | |
| --- | --- |
| Added | Thu, 09/02/2023 |
| Источники | |
| Дата публикации | |
| Феномены | |
| Версии | |
On January 28, an unusual event occurred in the sky over Hawaii. Locals noticed green lights descending from the sky. The strange effect, reminiscent of the screensaver of the science fiction movie "The Matrix", did not indicate that we all live in a simulation. It was a Chinese satellite conducting observations.
The culprit of this light show was the Chinese satellite Daqi-1, which demonstrated something amazing.
The spacecraft can emit 10,000 laser pulses per second. At the same time, about 20 trillion photons leave the spacecraft. About a dozen of them return, but this is enough to more accurately measure the height of ice sheets, glaciers and sea ice.
Daqi-1 can also measure the height of forests, lakes, urban areas and cloud cover. It was these that the satellite was engaged in, emitting lasers seen over Mounakea.
Daqi-1 emits a laser with a wavelength of 532 nanometers – this is the blue part of the green part of visible light.
The image and video were captured by the Subaru-Asahi star camera on the Subaru telescope located on Mt.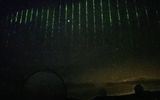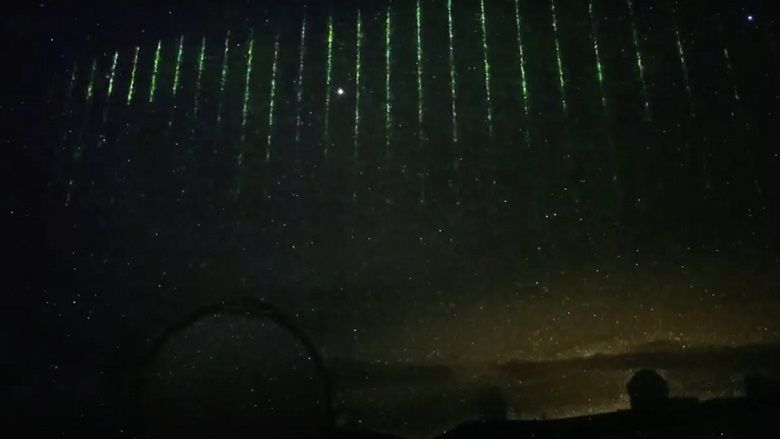 Source:
esoreiter.ru
Source:
youtube.com
Новости со схожими феноменами
Новости со схожими версиями
---
Log in
or
register
to post comments