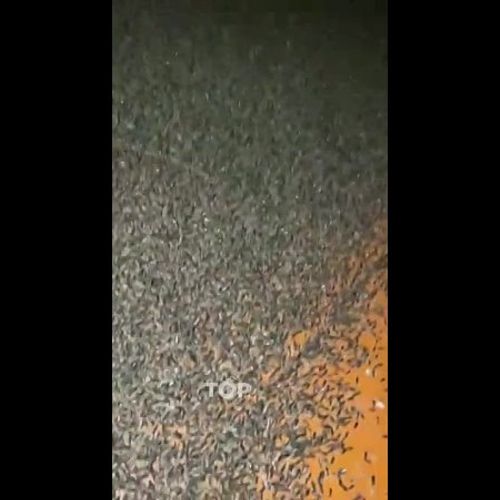 | | |
| --- | --- |
| Added | Thu, 02/09/2021 |
| Источники | |
| Дата публикации | |
| Феномены | |
| Версии | |
One of the residents of the Yakut village filmed the consequences of the rain from insects on video. The footage showed a veranda completely covered with beetles.
The footage shows that the man leaves the house on the veranda, where thousands of beetles are swarming. Because of the insects, even the floor covering is not visible.
A rain of insects took place in the village of Sulgachchy of the Amginsky ulus. In the comments under the video, one of the users clarified that the veranda was covered not with beetles, but with predatory water bugs.
"Apparently they have a mass exit this year — they came to the light," the subscriber suggested.
Новости со схожими феноменами
Новости со схожими версиями
---
Log in
or
register
to post comments