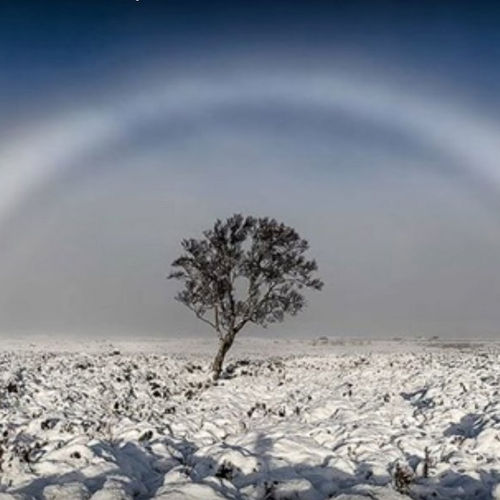 | | |
| --- | --- |
| Added | Wed, 23/11/2016 |
| Источники | |
| Дата публикации | |
| Феномены | |
| Версии | |
Photographer shooting 22 November 2016 implications across Scotland storm "Agnus", caught an incredibly rare phenomenon known as "misty rainbow" (see video below).
After a severe storm with strong winds and torrential rain, which hit the Scotland this Sunday, photographer Melvin Nicholson on a marshy plain in the Rannoch moor shot a colorless rainbow.
He called the appearance "misty rainbow" mystical phenomenon that can only be compared to witchcraft.
Fortunately, Nicholson managed to photograph this fleeting phenomenon, and now his stunning pictures can get no prize for great artistic skill.
Despite its magical appearance, "misty rainbow" have a very prosaic explanation. This white shiny arc created by the refraction of light in microscopic droplets of water dispersed in the air. The size of such droplets is less than 25 microns.
Sometimes the inner side of the white rainbow can be painted purple, and orange, just like a normal rainbow.
Translated by «Yandex.Translator»
Новости со схожими феноменами
Новости со схожими версиями
---
Log in
or
register
to post comments