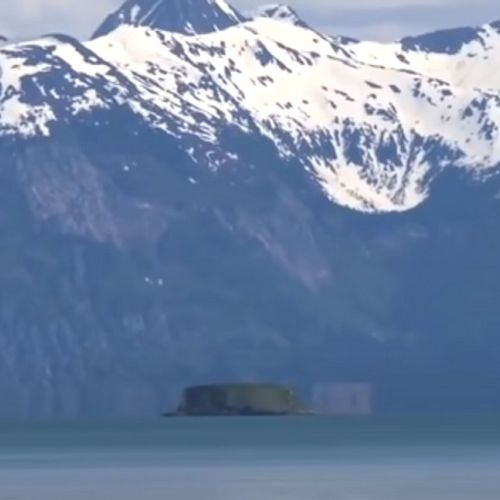 | | |
| --- | --- |
| Added | Fri, 06/08/2021 |
| Источники | |
| Дата публикации | |
| Феномены | |
| Версии | |
An unusual phenomenon was captured on camera in a National park in Alaska. These strange shots were shot in the Glacier Bay National Park, but only now they would be published by park employees on the Network.
In the video, a strange domed object hovers over the lake, although in fact you only see a distorted version of the island.
The park's employees posted the video on their Facebook page and explained that this is a common mirage, which scientists call Fata Morgana.
A Fata morgana is a mirage that appears above the horizon and can significantly distort an existing object, making it hover over the water surface or any other surface. Air layers of different temperatures and densities meet and act as a refractive lens, creating a mirage effect.
Fata morgana can be seen on land or at sea, it can distort almost any distant object, for example, a ship or a coastline.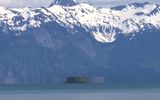 UFO spotted 'hovering over sea in Alaska' is actually bizarre scientific phenomenon
3 Aug. 2021
Author: The Sun
Source:
youtube.com
Новости со схожими феноменами
Новости со схожими версиями
---
Log in
or
register
to post comments