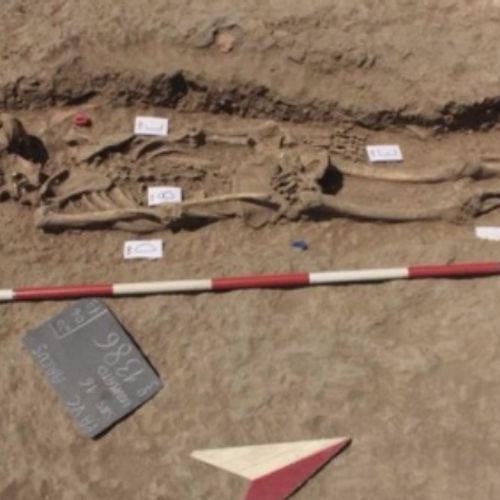 | | |
| --- | --- |
| Added | Fri, 22/02/2019 |
| Источники | |
| Дата публикации | |
| Феномены | |
| Версии | |
Near the town of Piazza Armerina (Italy) archaeologists have unearthed a tomb, which was brutally murdered the man. Unknown, who lived in the eleventh century, lay on the belly that shows that the man committed terrible acts.
Scientists at the moment cannot say they found the victim of superstition or a real vampire. In the grave lay only the people without a coffin and personal belongings. The analysis showed that the bloodsucker was 30-40 years. He was brutally murdered: inflicted six wounds with a sharp object in the chest. It is noteworthy that the killer is very well versed in anatomy: the vampire died immediately. Wounds were inflicted ruthlessly and efficiently.
Journalists of the edition "Live Science" Roberto Micciche, an archaeologist from the University of Palermo, said that his team with such a burial of a man in Sicily faced for the first time. A variant of human burials does not correspond to any tradition. It is possible that the experts found the grave of a criminal. Such people could be buried without any honors.
Translated by «Yandex.Translator»
Новости со схожими феноменами
Новости со схожими версиями
---
Log in
or
register
to post comments