| | |
| --- | --- |
| Added | Mon, 27/03/2023 |
| Источники | |
| Дата публикации | |
| Феномены | |
| Версии | |
Residents of Chuvashia found a half-meter creature at the bus station. The creature was alive. Honored Ecologist of Russia Albert Lastukhin commented on the find.
On March 27, on the territory of the bus station of the Yalchik district, local residents found a half-meter creature. According to an eyewitness, the unprecedented creature was alive and moving.
"The color is yellowish. The length is about 45-50 centimeters, and the thickness is about 3 millimeters. I've never seen anything like it before. Everyone gathered around, there was a veterinarian among the onlookers. And she couldn't answer either. Then I pressed it (the creature) in the middle and divided it into two parts. And still it was still alive and continued to move in different directions!" - the people's correspondent reported.
The editorial board of "Pro Gorod" sent a video to Albert Lastukhin, a well-known biologist and ecologist of Chuvashia, so that the specialist would comment on the find.
"Most likely, it's a hairy one. They are found in Chuvashia. They do not pose a danger to people, they cannot develop in a person. Its larvae live in water. An animal close to nematodes. But it's better not to touch it with your hands," Albert Lastukhin said.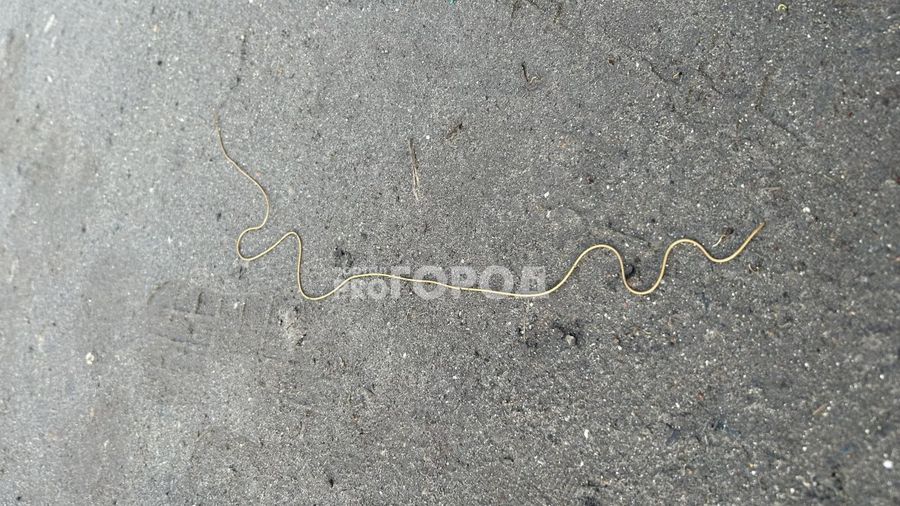 photo: novocheboksarsk-gid.ru and the people 's correspondent
Новости со схожими феноменами
Новости со схожими версиями
---
Log in
or
register
to post comments