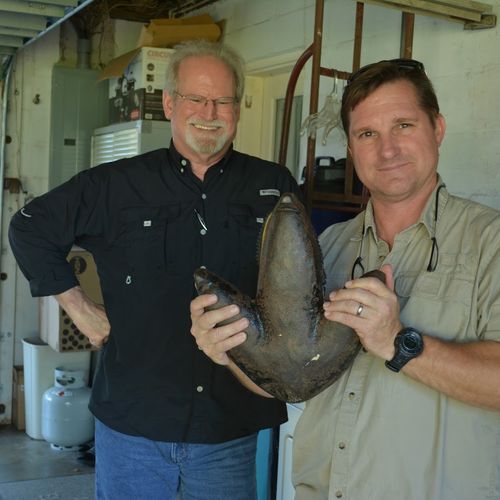 | | |
| --- | --- |
| Added | Fri, 26/08/2022 |
| Источники | |
| Дата публикации | |
| Феномены | |
| Версии | |
In 1948, traces of giant three-toed animals appeared in the sands of Clearwater Beach in Florida. The prints, about 35 centimeters long and 28 centimeters wide, seemed to emerge from the sea and follow the beach for several miles.

Soon there were reports of sightings of strange creatures. Students of the Dunedin Flight School claimed to have seen an animal similar to a "fluffy log" with a boar's head floating in the water.
British biologist Ivan Terence Sanderson, who later became interested in pseudoscience and cryptozoology, conducted his own investigation, as traces continued to be found over the next decade. It was then that it was suggested that the source of the prints was a giant penguin — 4.5 meters high.
Sanderson considered any possible hoax unlikely, arguing in favor of a much more plausible scenario, according to which a giant penguin wandered completely unnoticed on the beach.
However, it turned out that it was Tony Signorini stomping on the sand in 30-pound three-toed lead boots. Signorini and his boss at Auto Electric, famous prankster Al Williams, created the prank after Williams saw a photo of dinosaur footprints in a National Geographic article. Using tools in an auto repair shop, the men made metal legs and attached tennis shoes to them. Then, in the middle of the night, they sailed not far from the shore so that Signorini could disembark, wander along the shore and climb back into the boat, leaving behind mysterious footprints, which were often reported by one of their friends the next morning. After the deaths of Williams in 1969 and Sanderson in 1973, Signorini waited another 15 years before finally uncovering the ruse in 1988.
Signorini still had metal shoes, and he was happy to wear them for photos.
Новости со схожими феноменами
Новости со схожими версиями
---
Log in
or
register
to post comments